More Hans Wegner joy as we get to restore a damaged Tarm Stole Rocking Chair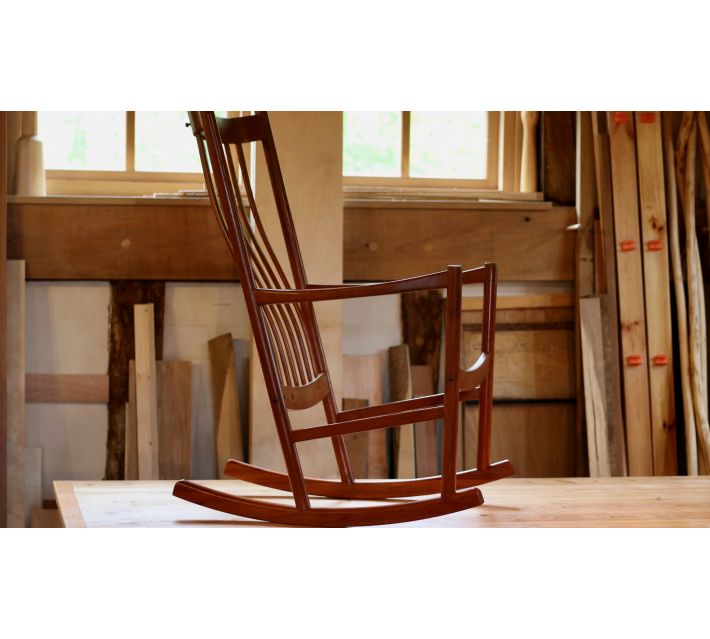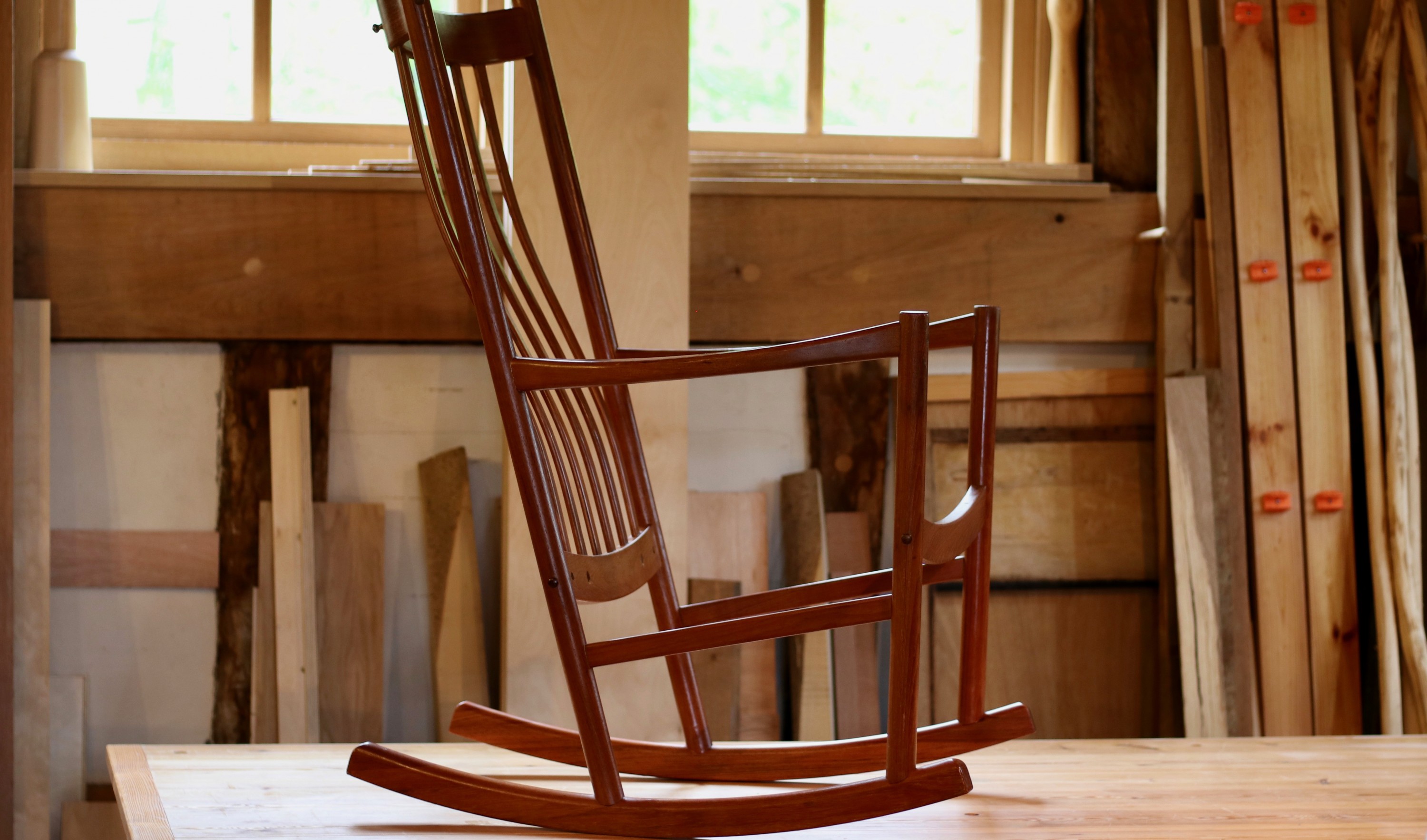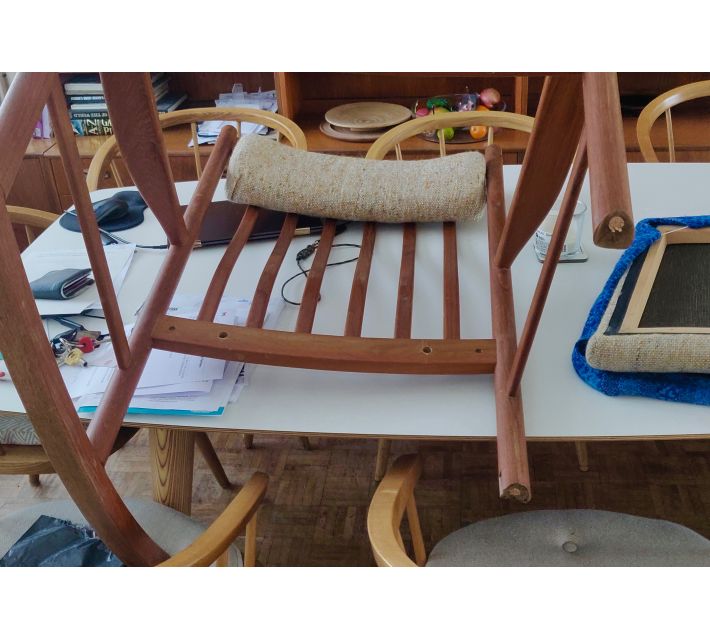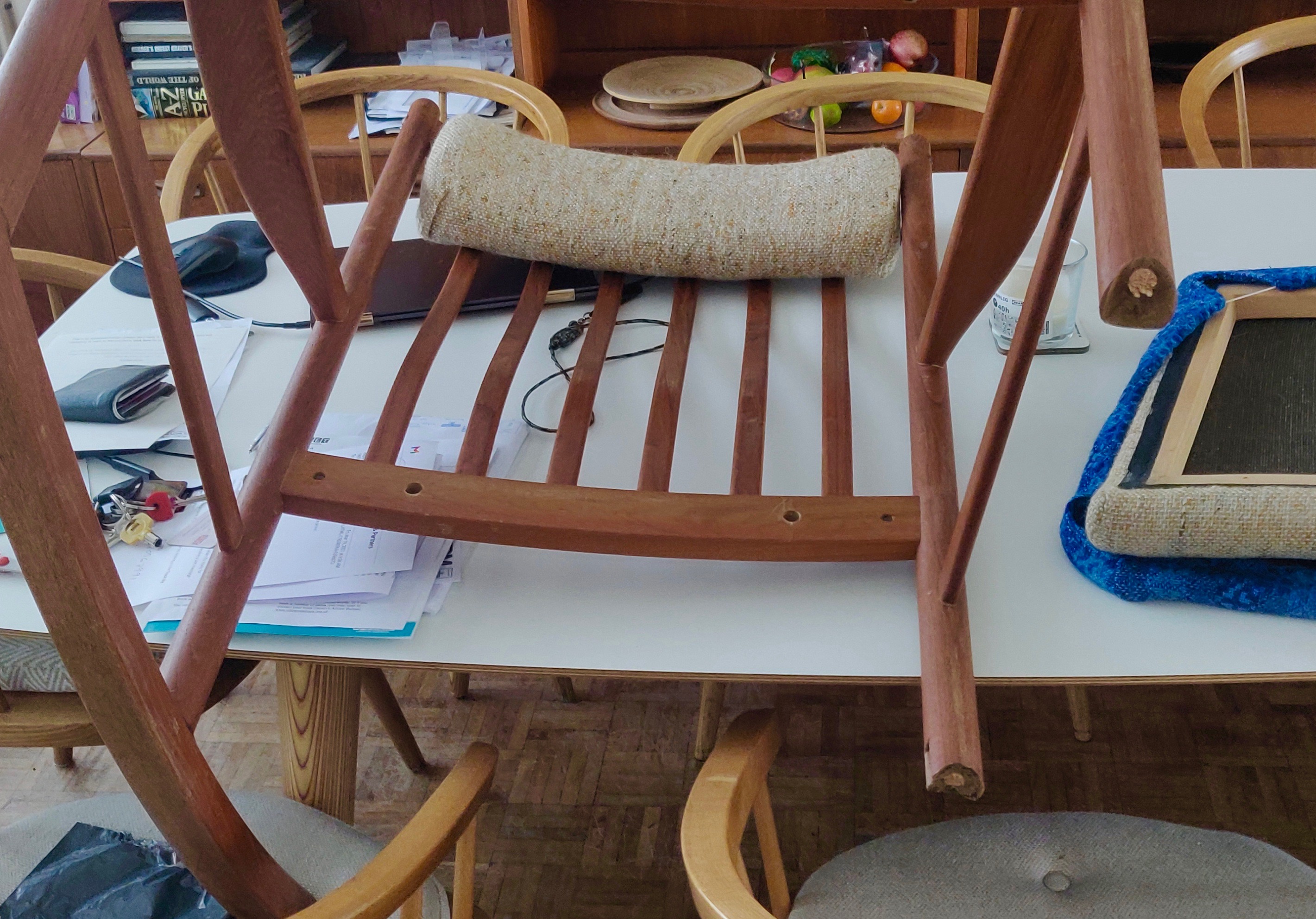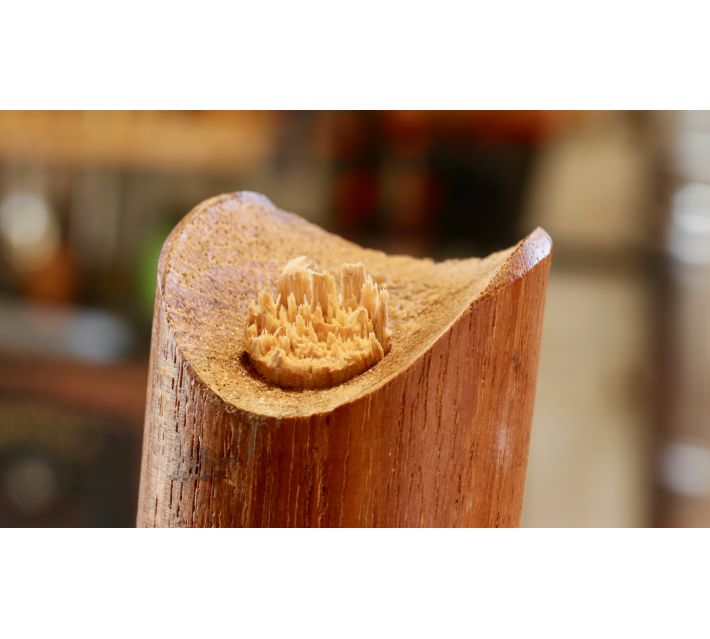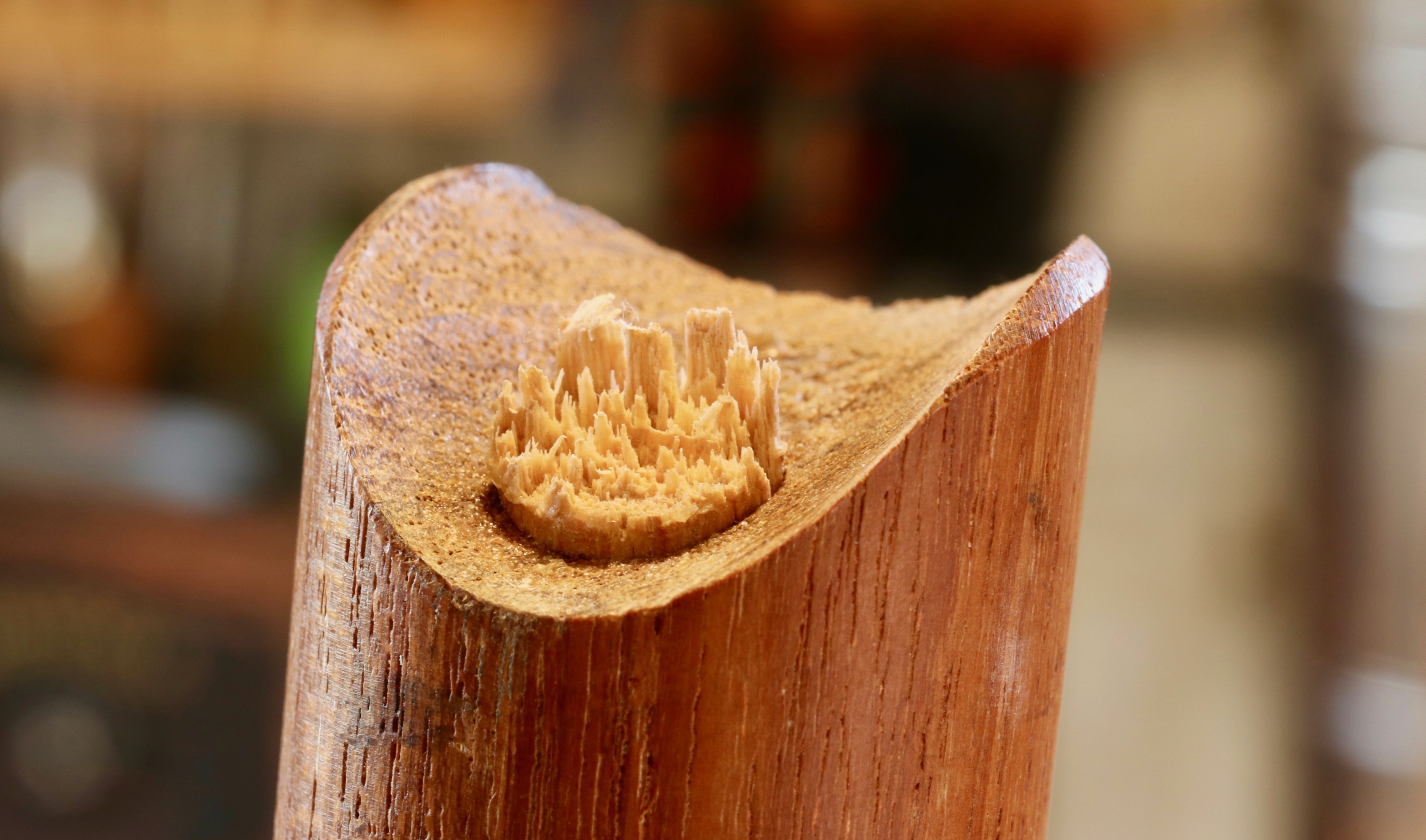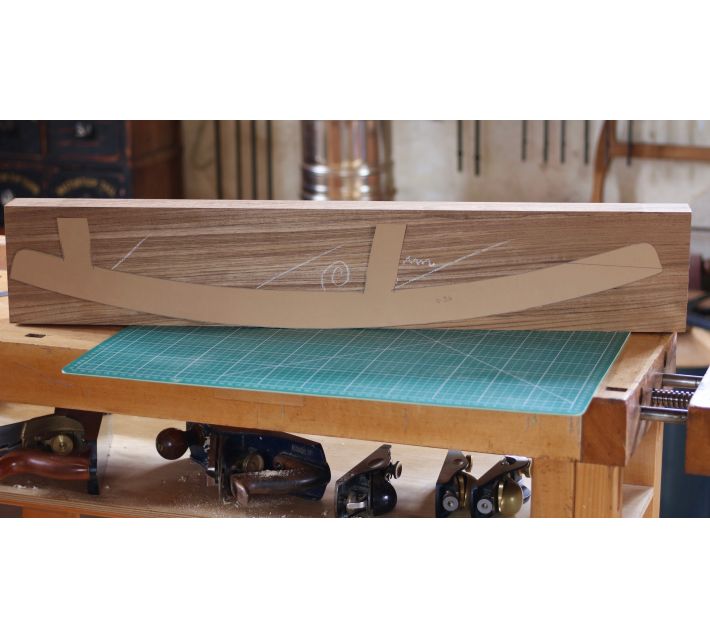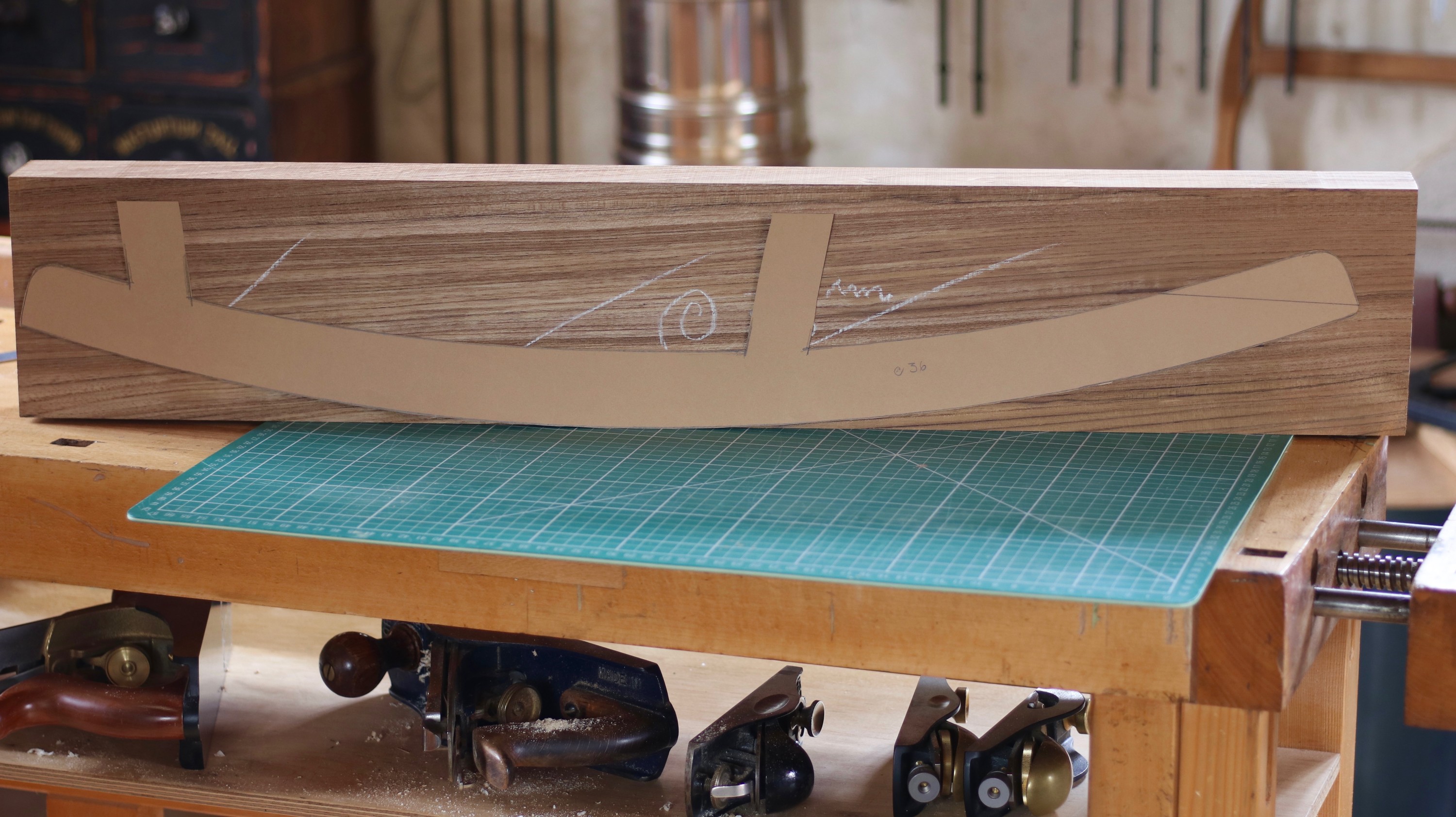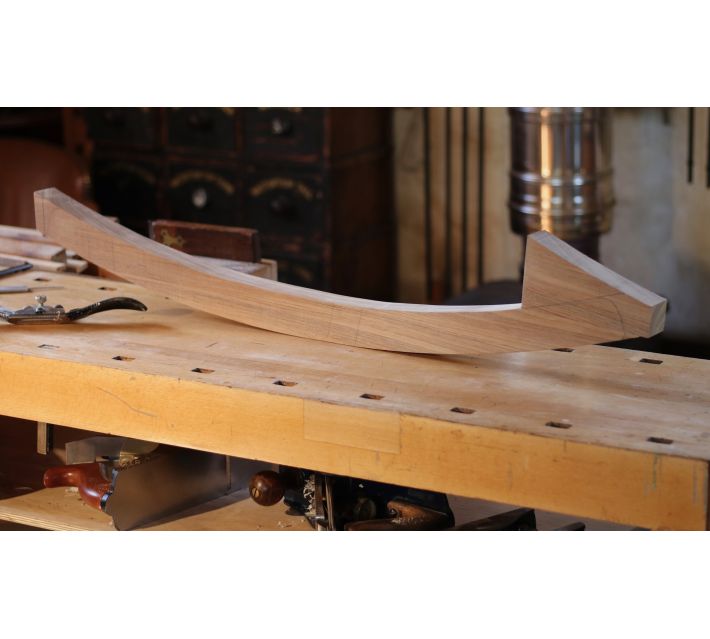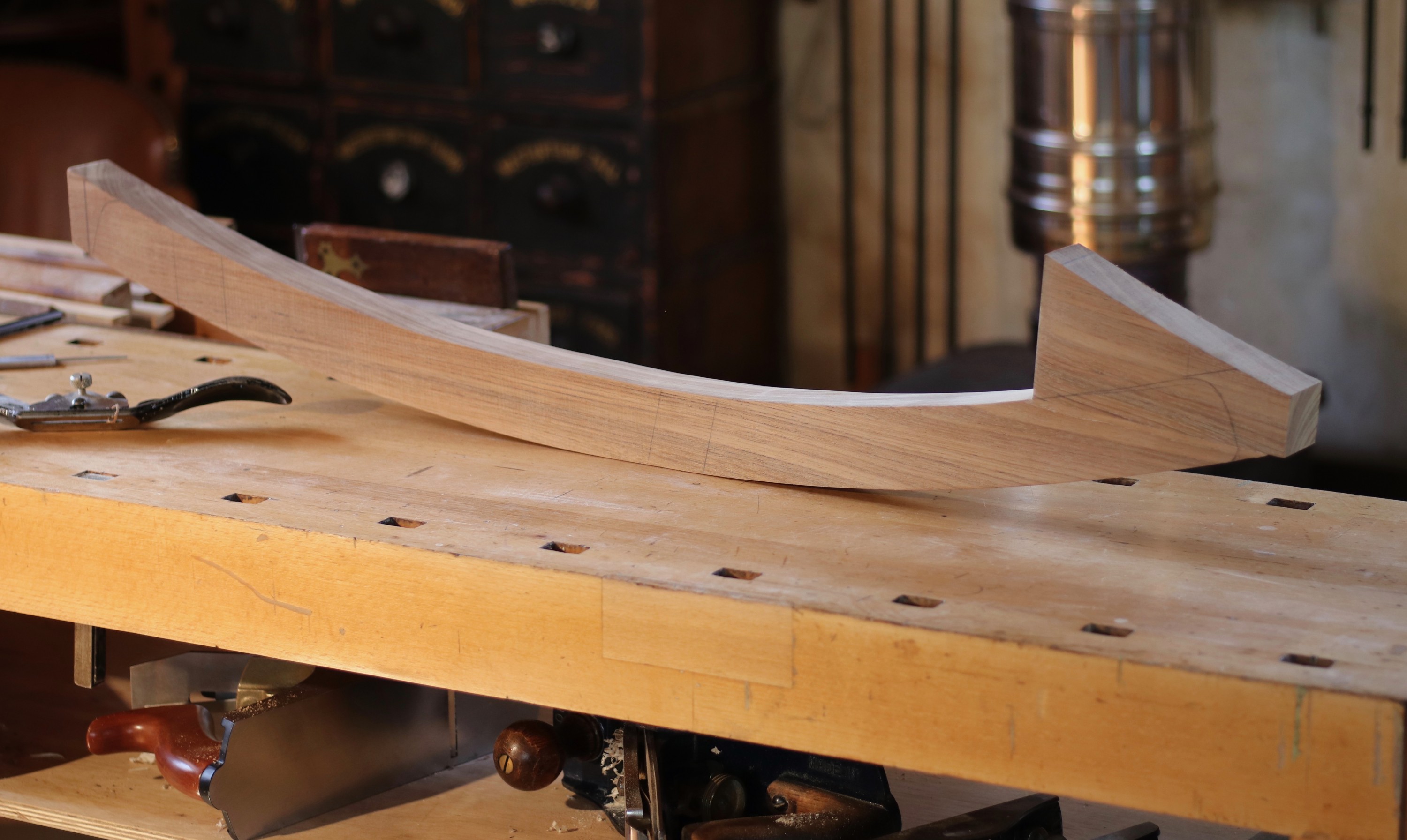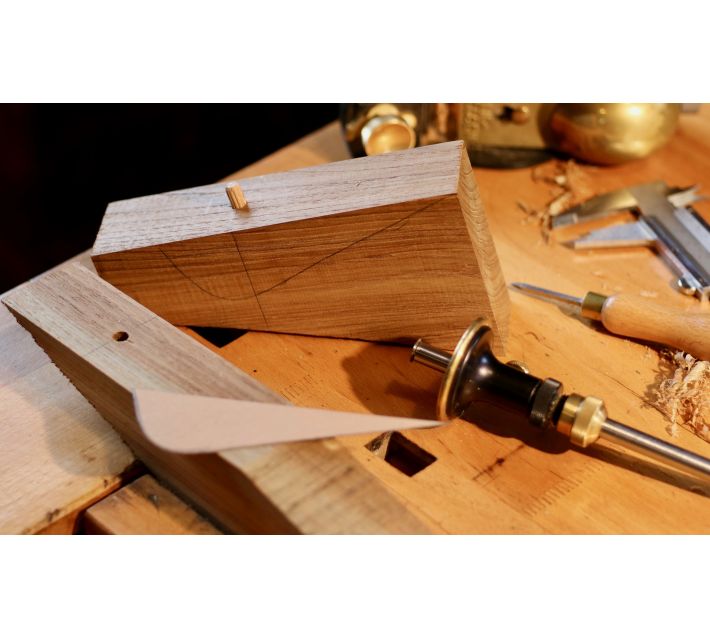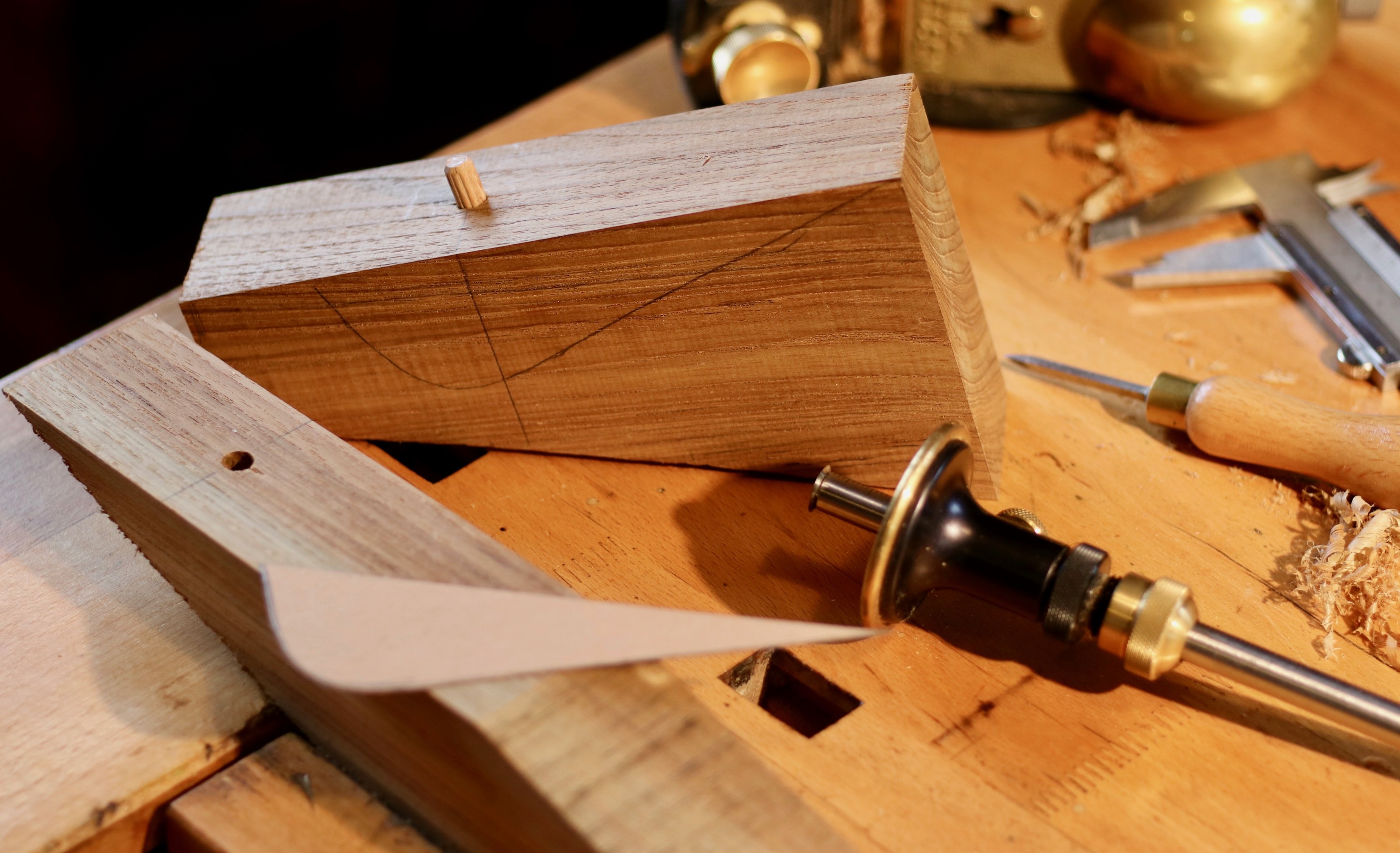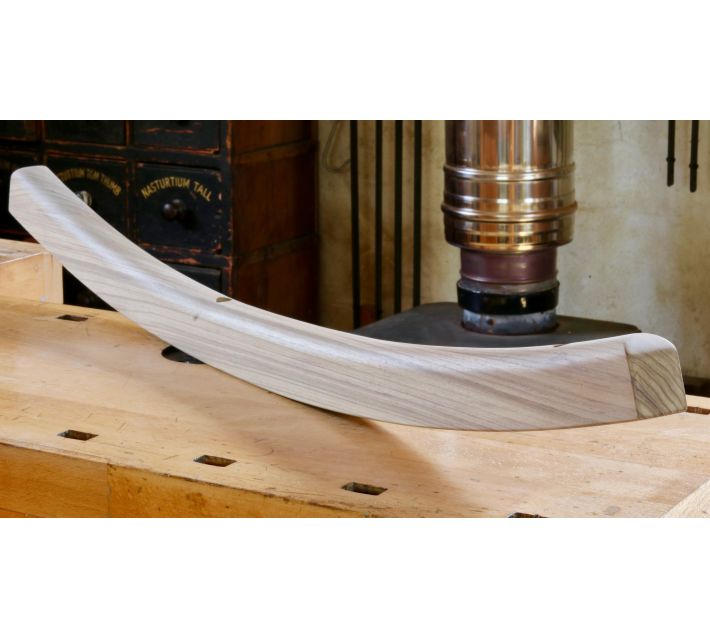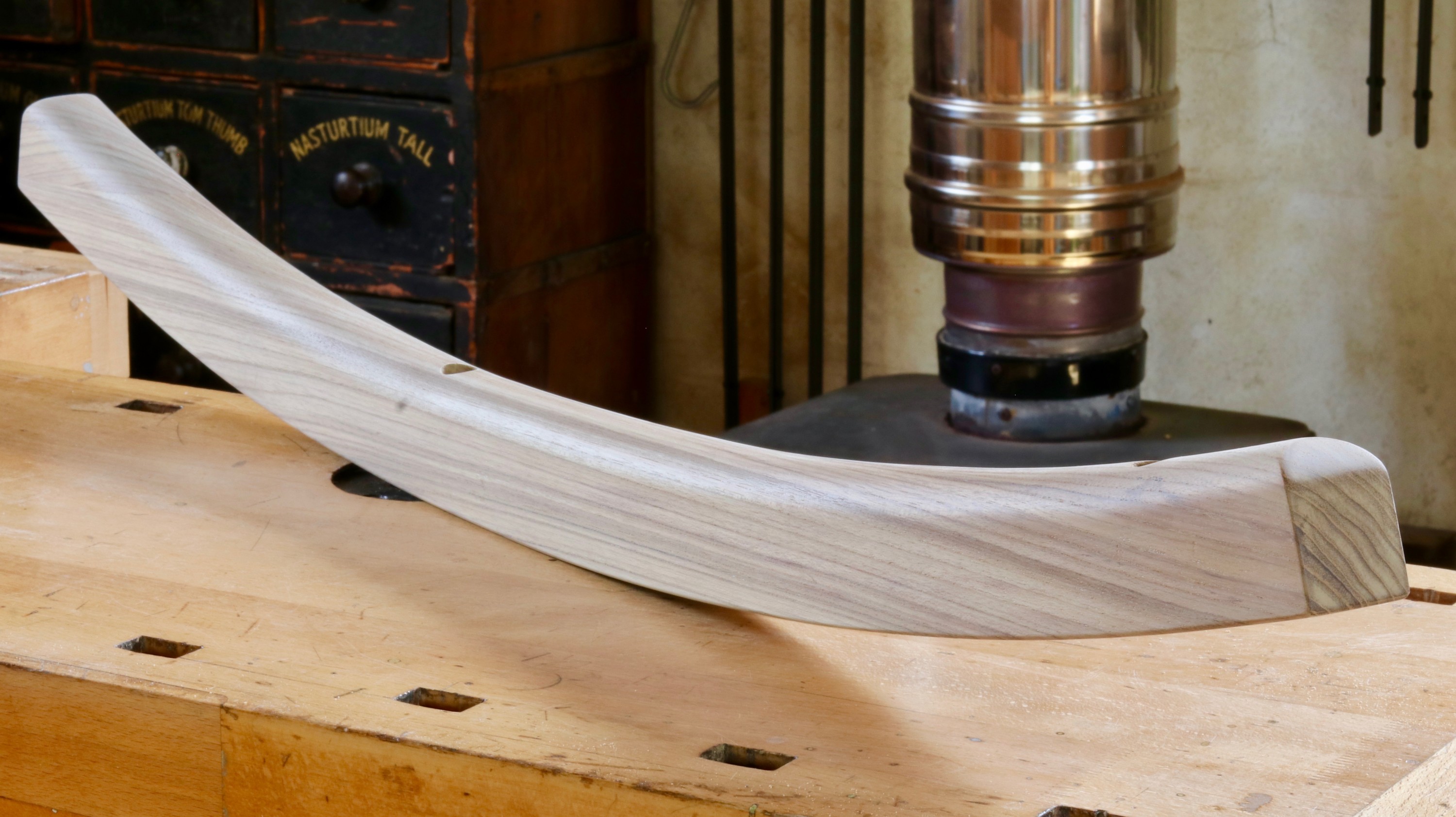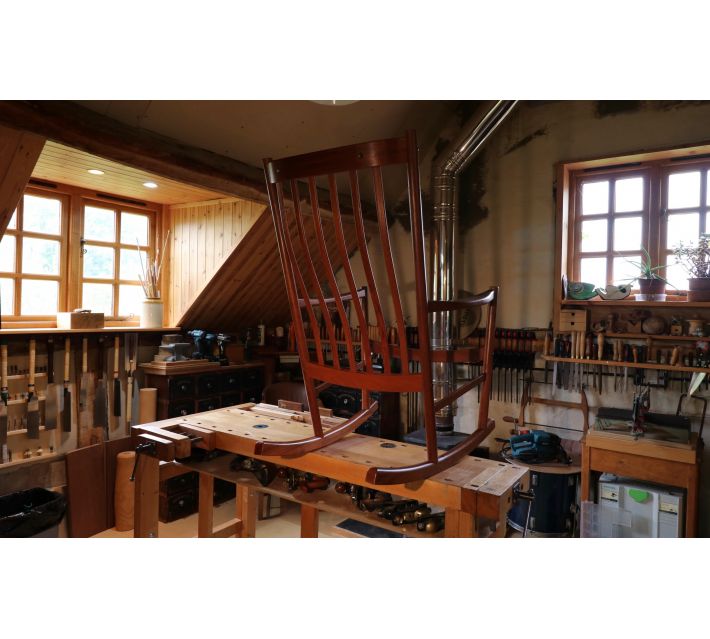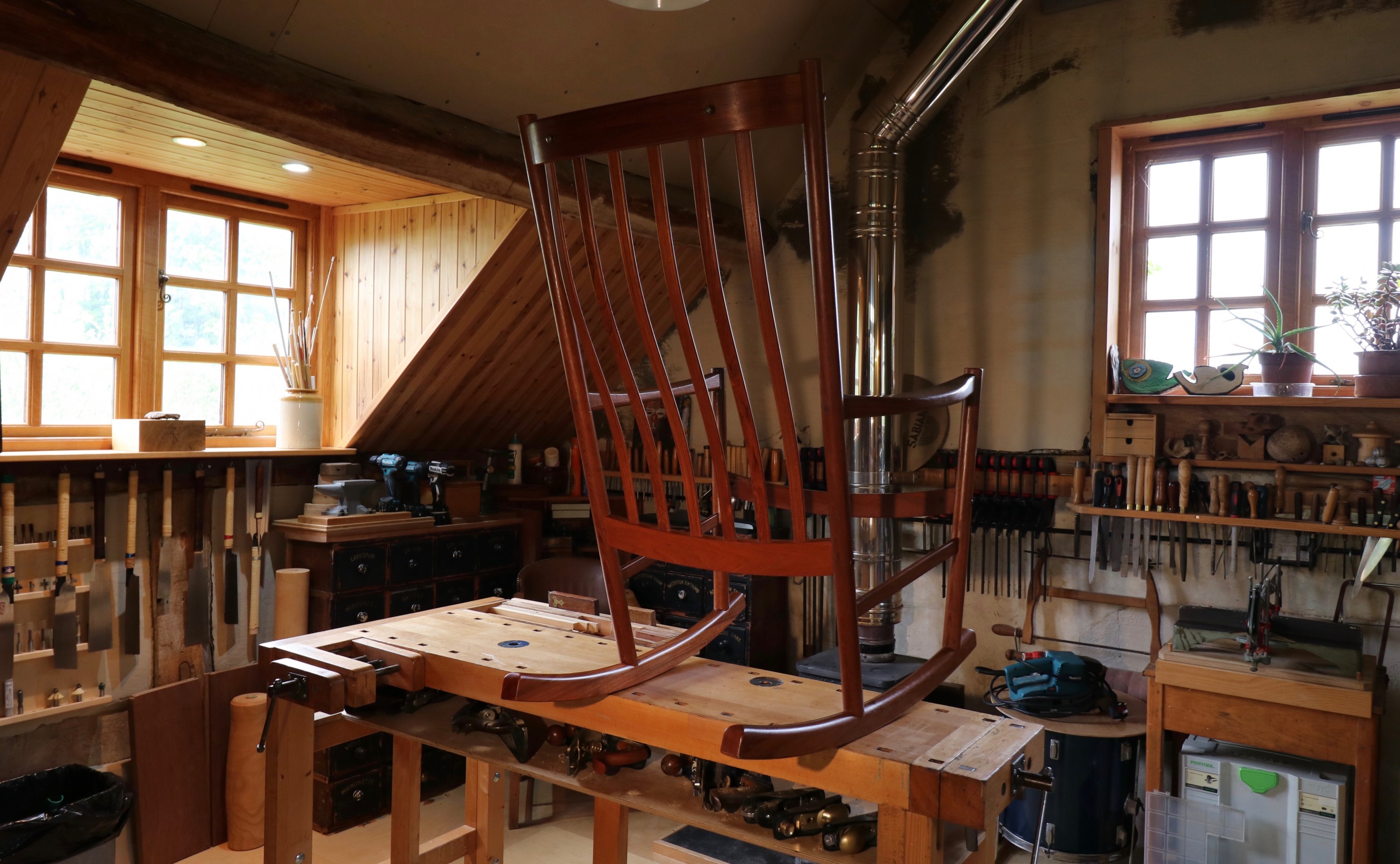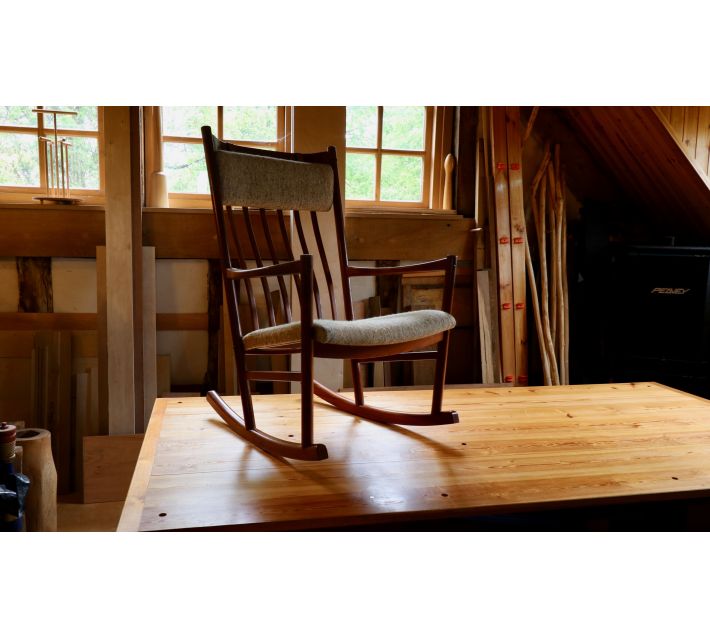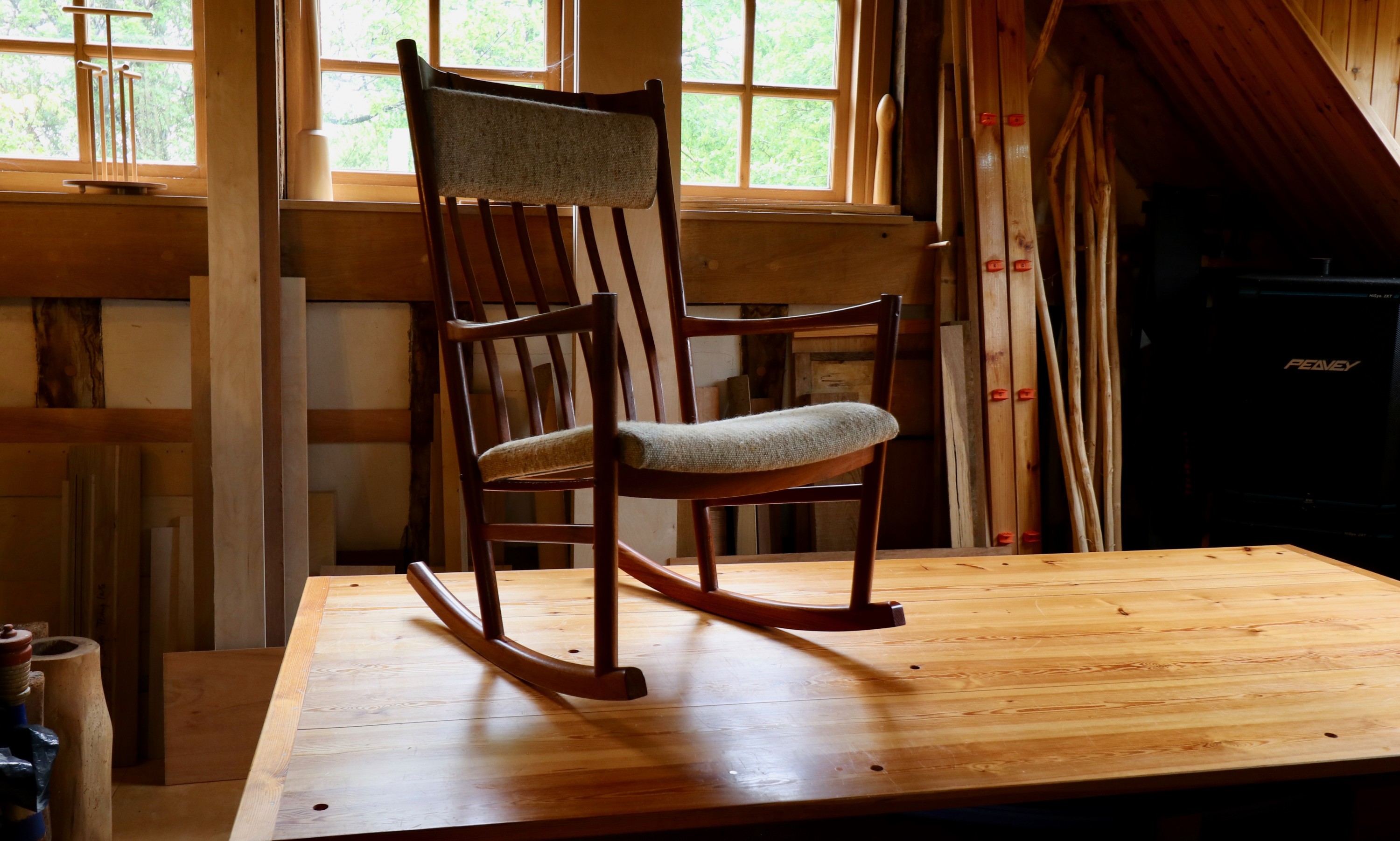 2021-05-146

on

Wed 26

May
This is not the first time we've restored a Wegner chair and what a great joy and privilege it has been to welcome another to the workshop. Wegner designed over five hundred chairs and over a hundred found their way to production. His Tarm Stole Rocking Chair was a later design from the 1970s. This example was missing one of its rockers and entirely disabled. 
We managed to source some excellent teak from old stock through our new best friends Sykes Timber, who personally delivered the precious cargo. Having taken a template from the remaining rocker, we shaped another exact copy and fitted new dowels to secure the joint. The replacement teak was a pale buff colour and required careful staining to match the chair's original vintage reddish-brown. We gently cleaned up the chair and ran a series of tests to achieve the revived colour as closely as possible. After staining we finished the rocker with oil and wax and were delighted with the result.
Until our client had seen and tried the chair for herself, somehow it did not seem right to sit in it ourselves, however tempting. The rocker's graceful design did not disappoint. The balance and action were effortless. Hans Wegner, genius, we miss you already and you'll be welcomed back here anytime.
For more on Hans Wegner, see our earlier post.