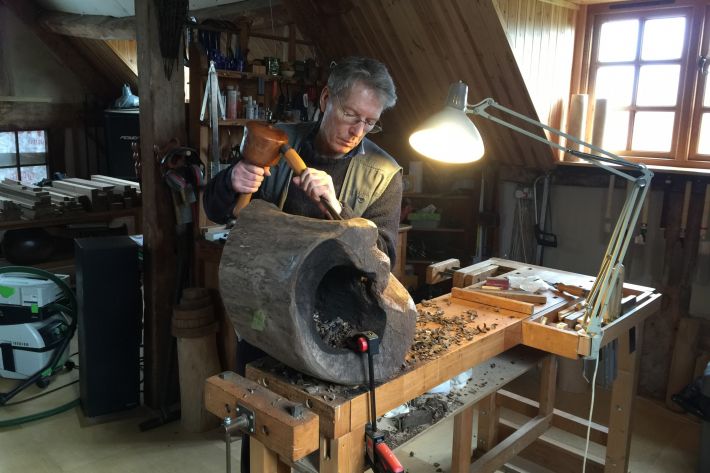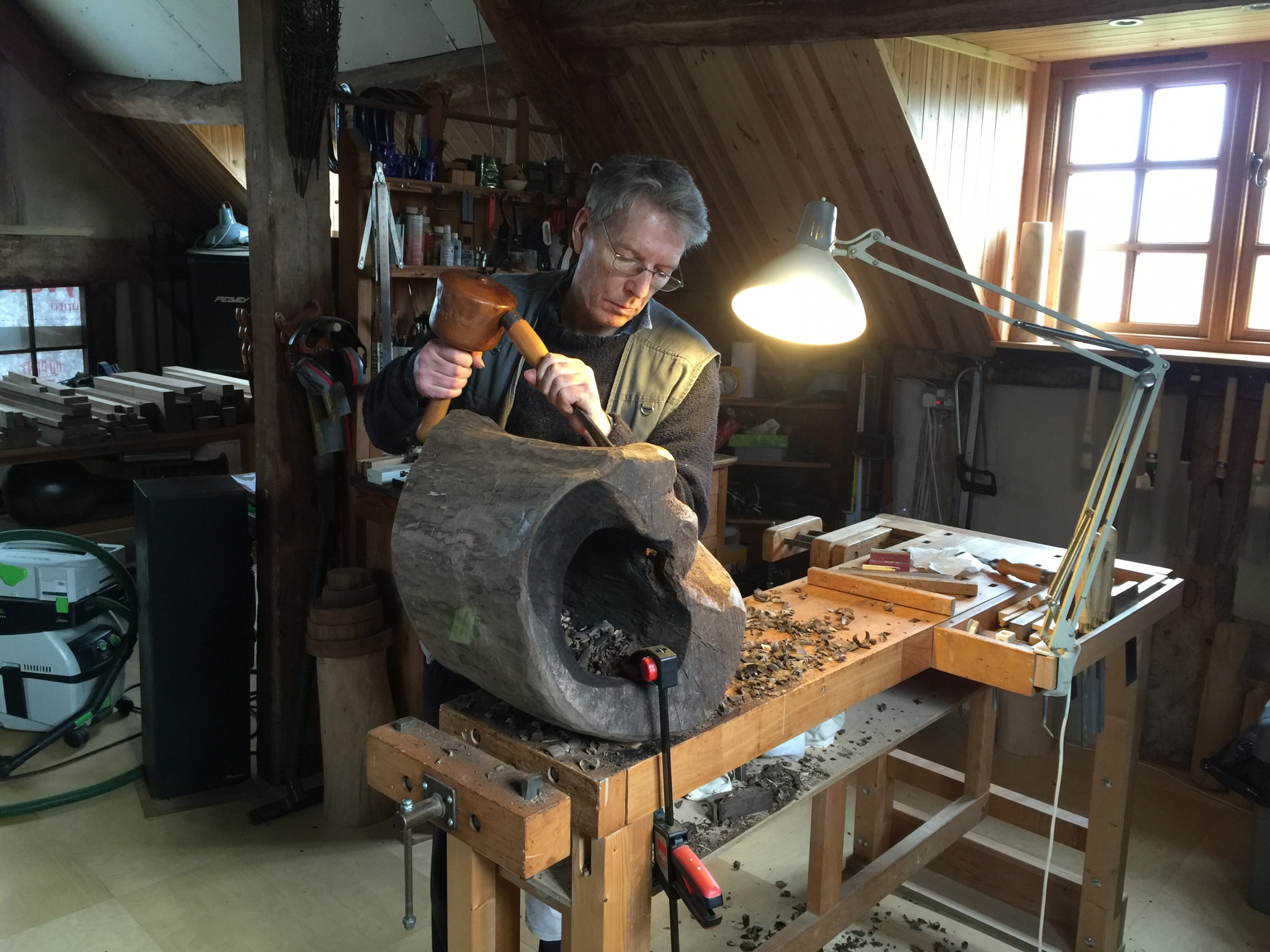 Tim began making furniture soon after leaving university and, after a career in publishing, set up as a professional furniture maker and opened his first workshop in London.
Later Max took over his workshop and Tim returned to Gloucestershire to set up new workshops in the cider mill and cruck barn of a medieval farm. Here he cultivates and uses home-grown and converted timber, – oak, lime, holly, walnut, maple, cherry and coppiced ash – mainly for sculpture, turning and model-making.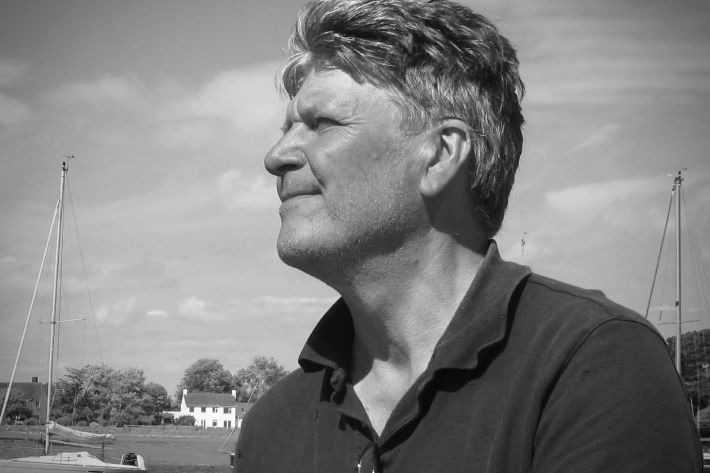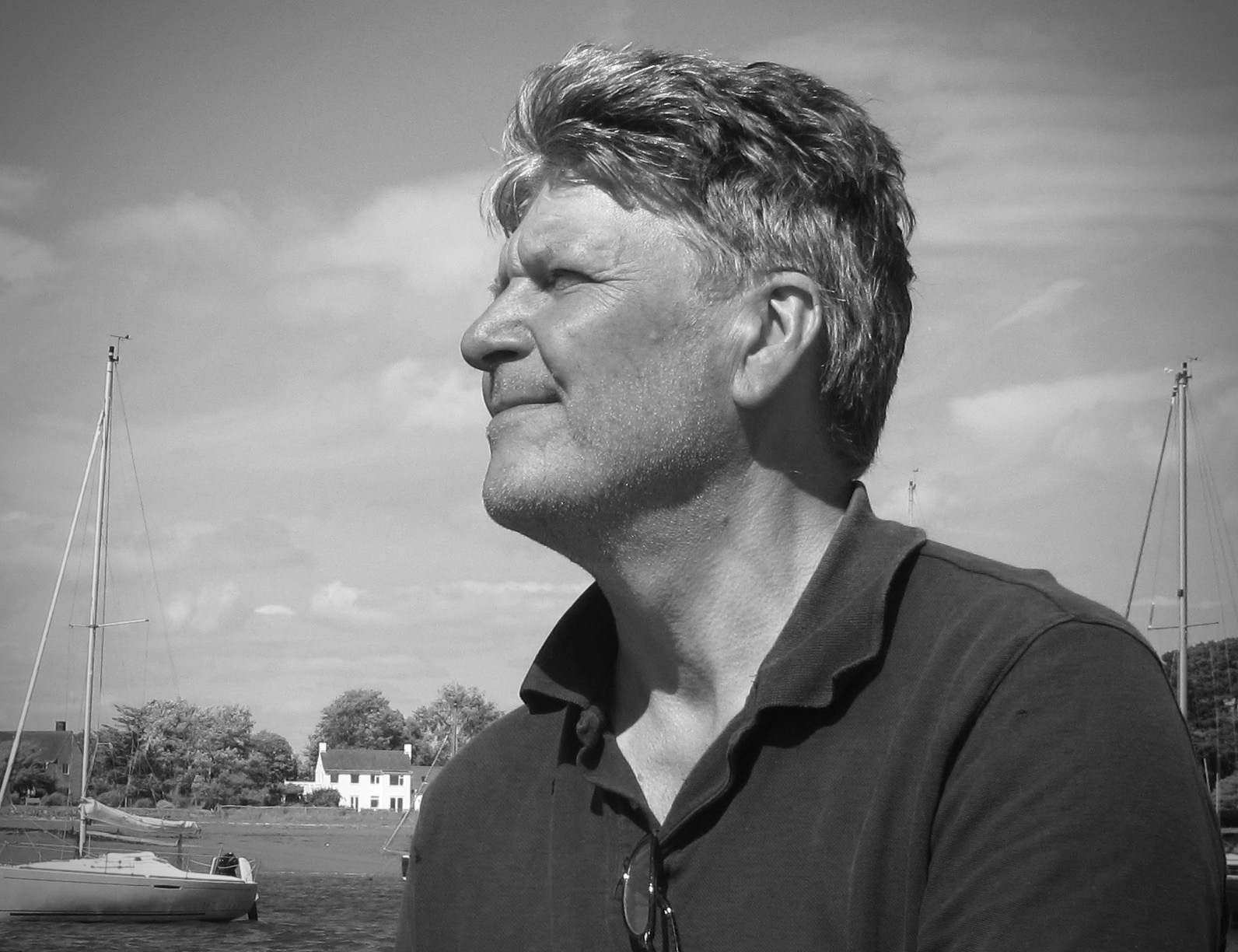 Max, a graduate in economics, has always worked in creative industries and mid-career made the leap full-time into woodworking. He trained at West Dean College under furniture designer-maker Tom Kealy, and later with Sussex master carpenter Paulus Smith where he honed his furniture-making skills.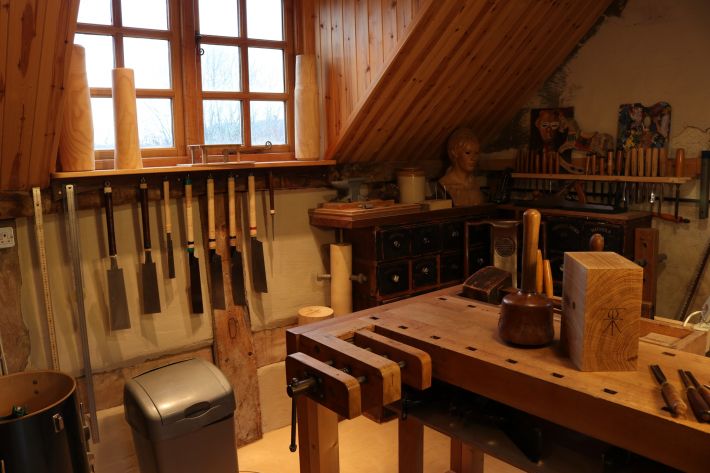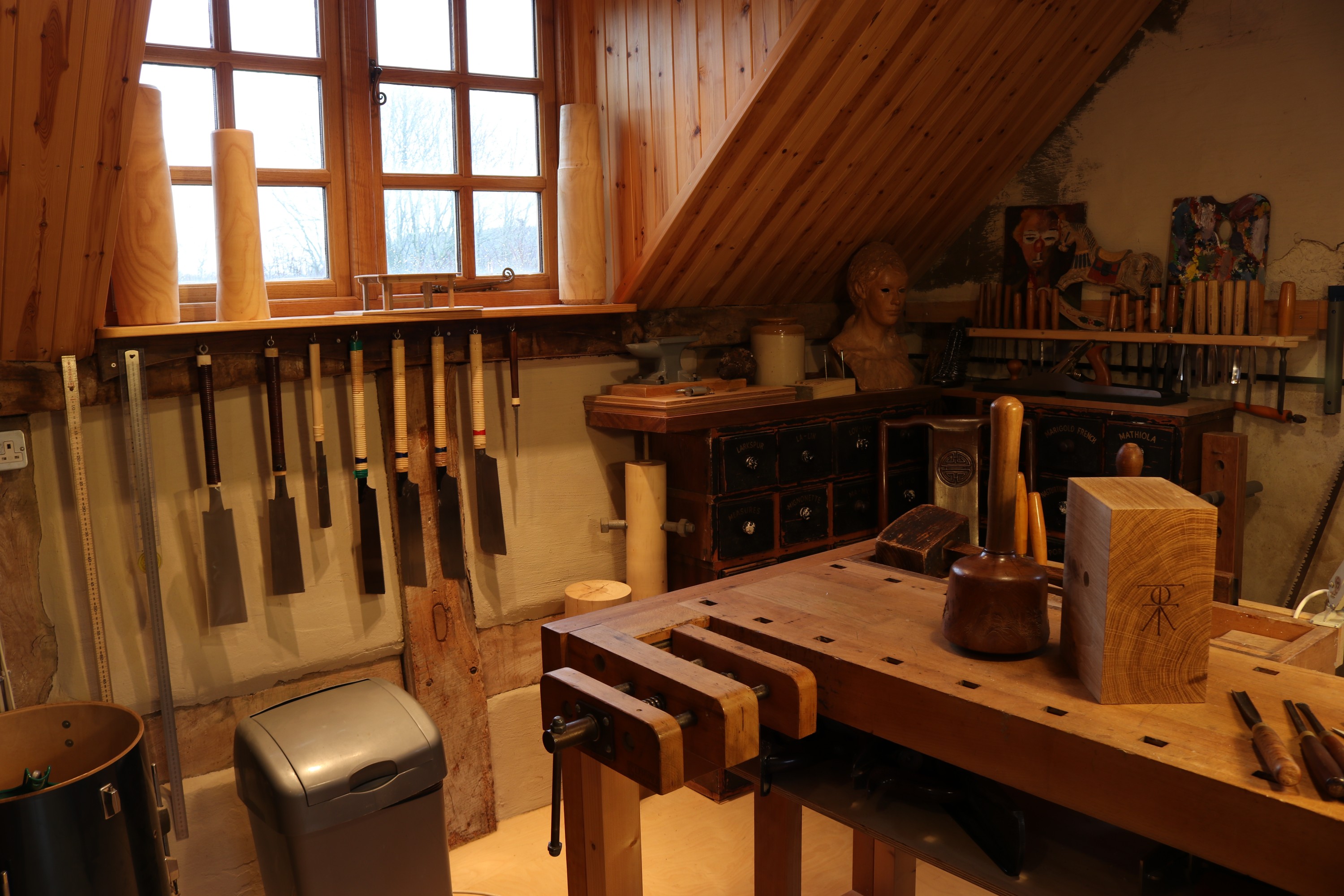 Today, Rickard Furniture design and make furniture to commission - from dressers to dining tables, from beds to coffee tables - as far as possible using home grown and native species timber.
With workshops in West Sussex and Gloucestershire, they are well placed to serve clients in South East, South and South West of England. 
" When we decided to install an Aumbry in Holy Trinity Church in Cuckfield our architect suggested that we approached Max Rickard to design and build the outer case. We needed something that would be sympathetic to the variety of existing architectural and decorative styles in the chancel yet be able to stand in its own right as a significant embellishment to the building. 
Thanks to the diligent care and craftsmanship that Rickard furniture bring to their work we now have a beautiful piece of bespoke furniture adorning the chancel, within which to reserve the sacrament. It has been a delight to work with a craftsman with such a passion for his work.
The meticulous detailing and use of contrasting woods have produced an almost timeless and beautiful work of art. "
Revd Michael Maine, Holy Trinity Church, Cuckfield

***** 
"If you are looking for a sensitive, talented and passionate craftsman, look no further. Tim applied precision and creativity to wonderful pieces of wood to create a unique and eye-catching piece. Tim was a joy to discuss ideas with and once we established the intended uses and size, he devised the ingenious personalised form of our combined initials for the legs. The process as a customer was a pleasure and I took home a beautiful 'family heirloom'. This small table is a veritable objet d'art." 
Rosemary Benson-Bunch, Gloucestershire
*****
"We have used Rickard Furniture many times over the years and are always happy to recommend them. They are skilled and versatile, good communicators and nothing is too much trouble. We are particularly pleased with our kitchen island and the panelling to our stairwell is a daily delight."
James & Michelle, West Sussex
 *****
"Excellent furniture maker with great attention to detail. We needed a bespoke kitchen unit (cupboard with fiddly drawers) for an unusual location in our kitchen. Rickard Furniture took us from initial drawings and selection of wood to produce a beautiful pine unit that fits brilliantly in the space. Max is really passionate about his furniture making. We were very happy with the RF work and have subsequently employed them again."
Dr J Fleming, Sussex
*****
"Rickard Furniture managed to achieve the impossible, creating a beautiful 'new' table by re-making an old table which had been 'got at'.

With amazing attention to detail, Max faithfully retained the character of the 'old' table, combining the weathered tabletop with new legs that he designed to echo the style of the old.

Clear communication at every step of the design process, skilled craftsmanship, great value for money and a brilliant result: we love our new 'old' table!"
Sam Phillips, West Sussex
*****
The last word from Elena of London, about the restoration of her delightful and peerless Hans Wegner Rocking Chair ...
"I just wanted to say thank you again for restoring my rocking chair. You explained everything carefully and were so thorough in your research and attention to detail. 
I could really feel your passion and excitement with the project and can honestly say that the experience was absolutely brilliant from start to finish (safe Hans!)"
Timber and the Environment
We use our own home-grown timber when we can but there is a limited amount available. For bought-in stock we endeavour to use timber from either FSC and/or PEFC certified sources.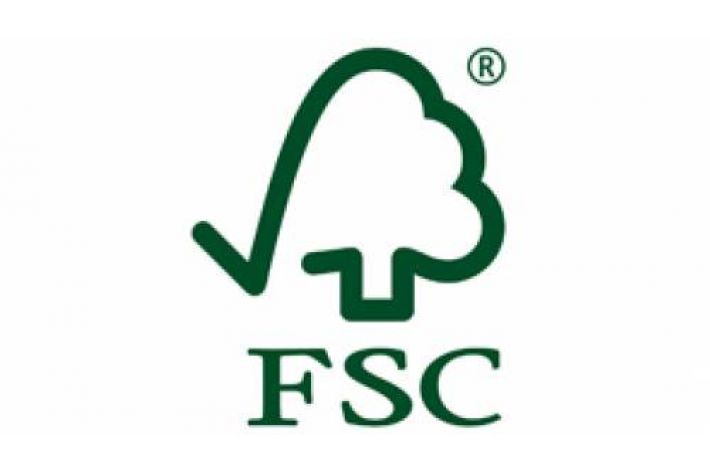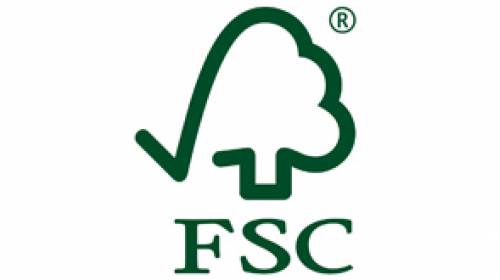 The Forest Stewardship Council (FSC) logo on a wood or wood-based product is your assurance that it is made with, or contains, wood that comes from FSC certified forests or from post-consumer waste.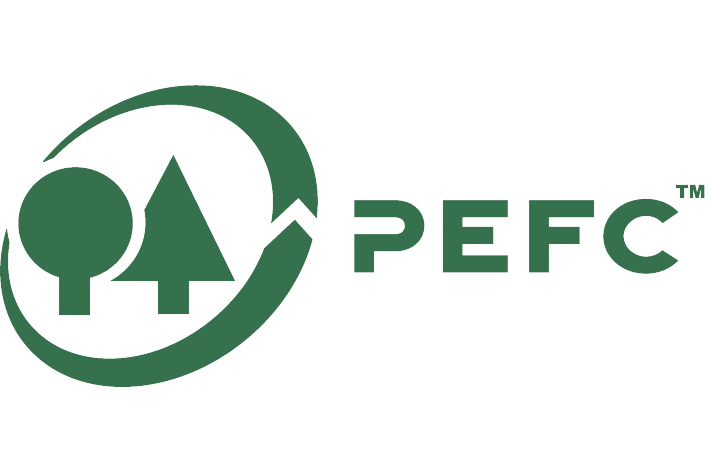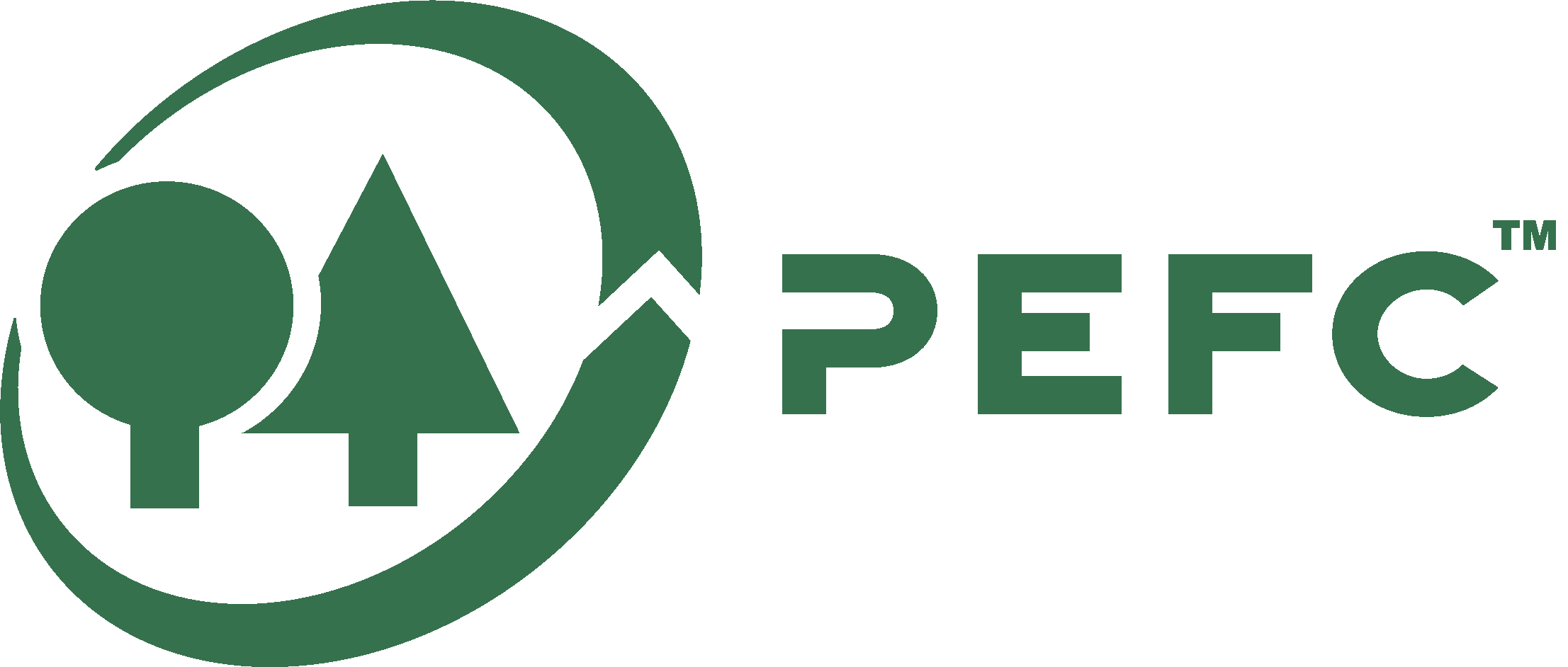 The Programme for the Endorsement of Forest Certification (PEFC) is an international, non-profit, non-governmental organisation which promotes sustainable forest management through independent third-party certification. It is considered the certification system of choice for small forest owners.