Making A Pair of Children's Chairs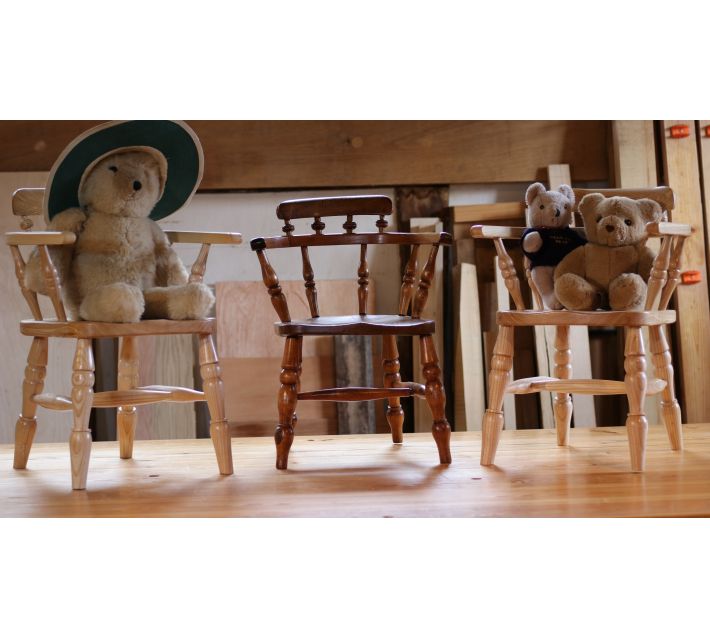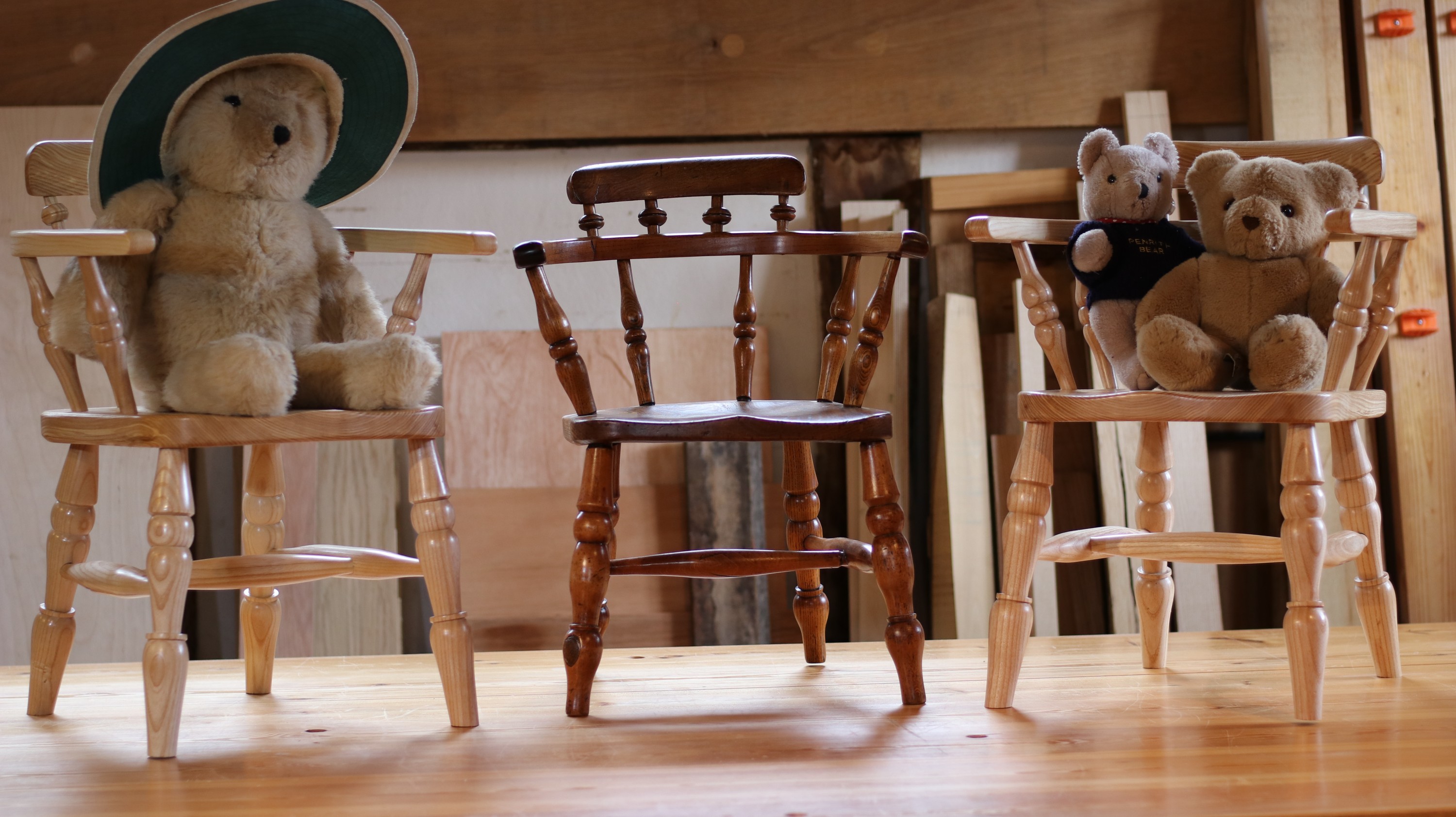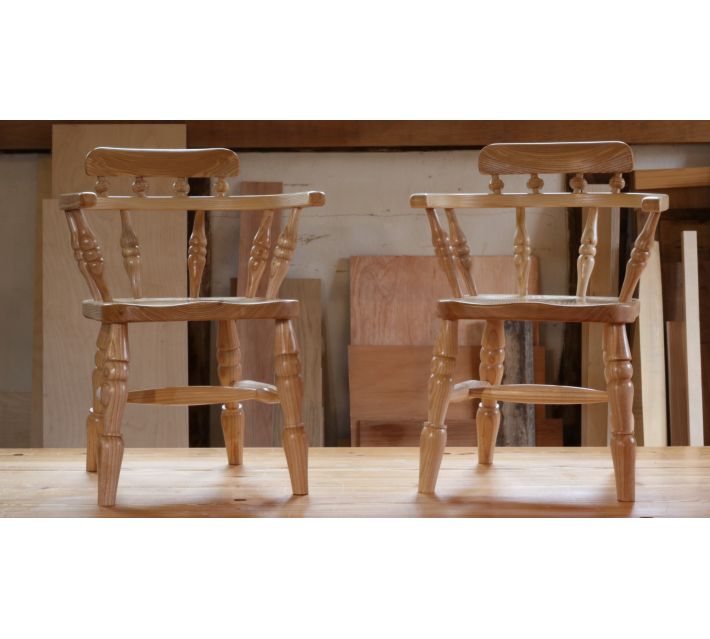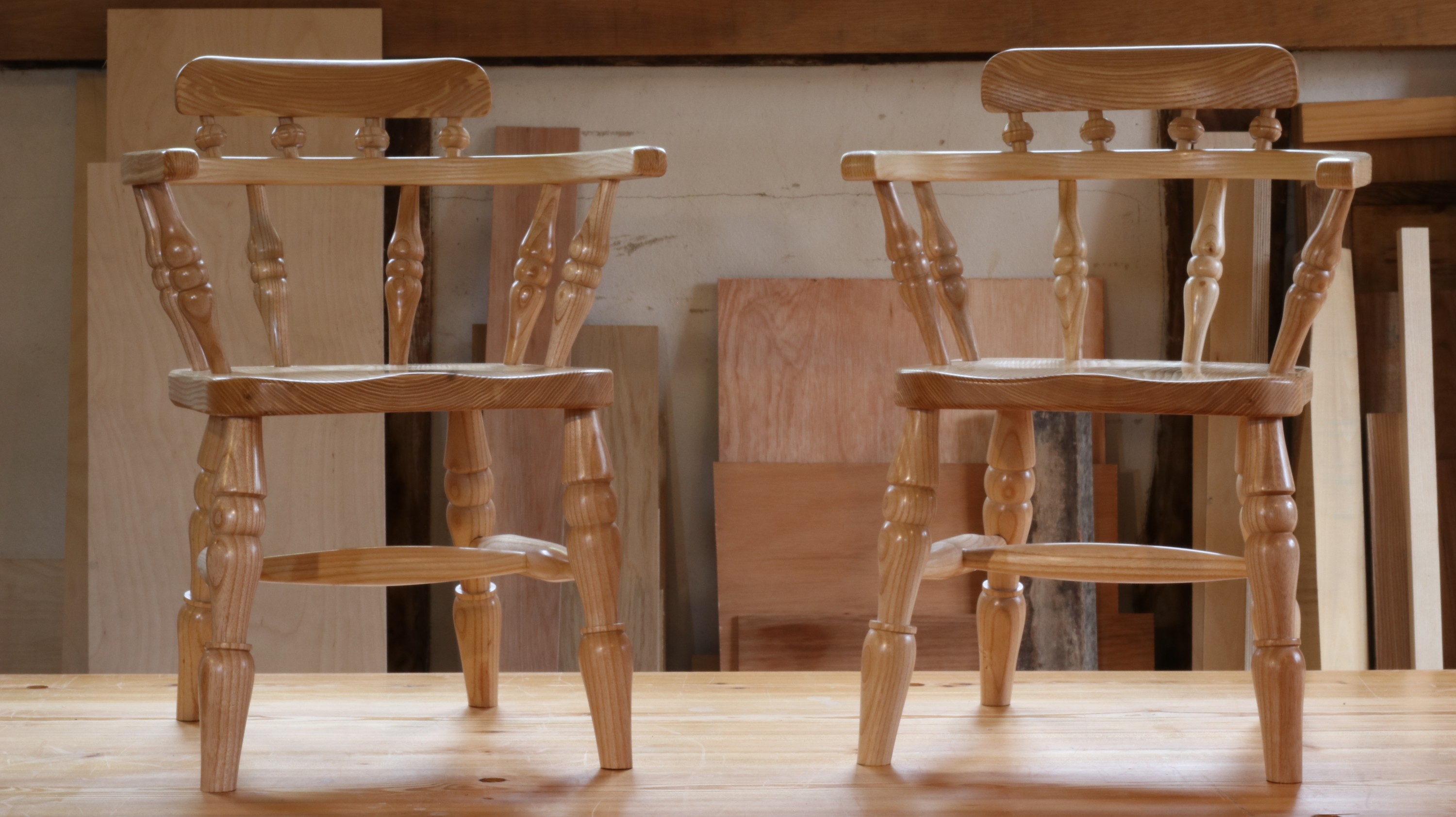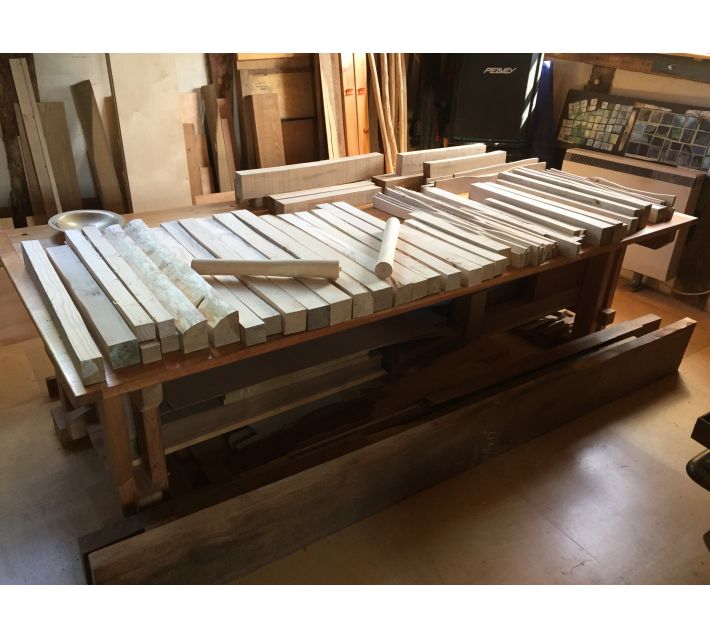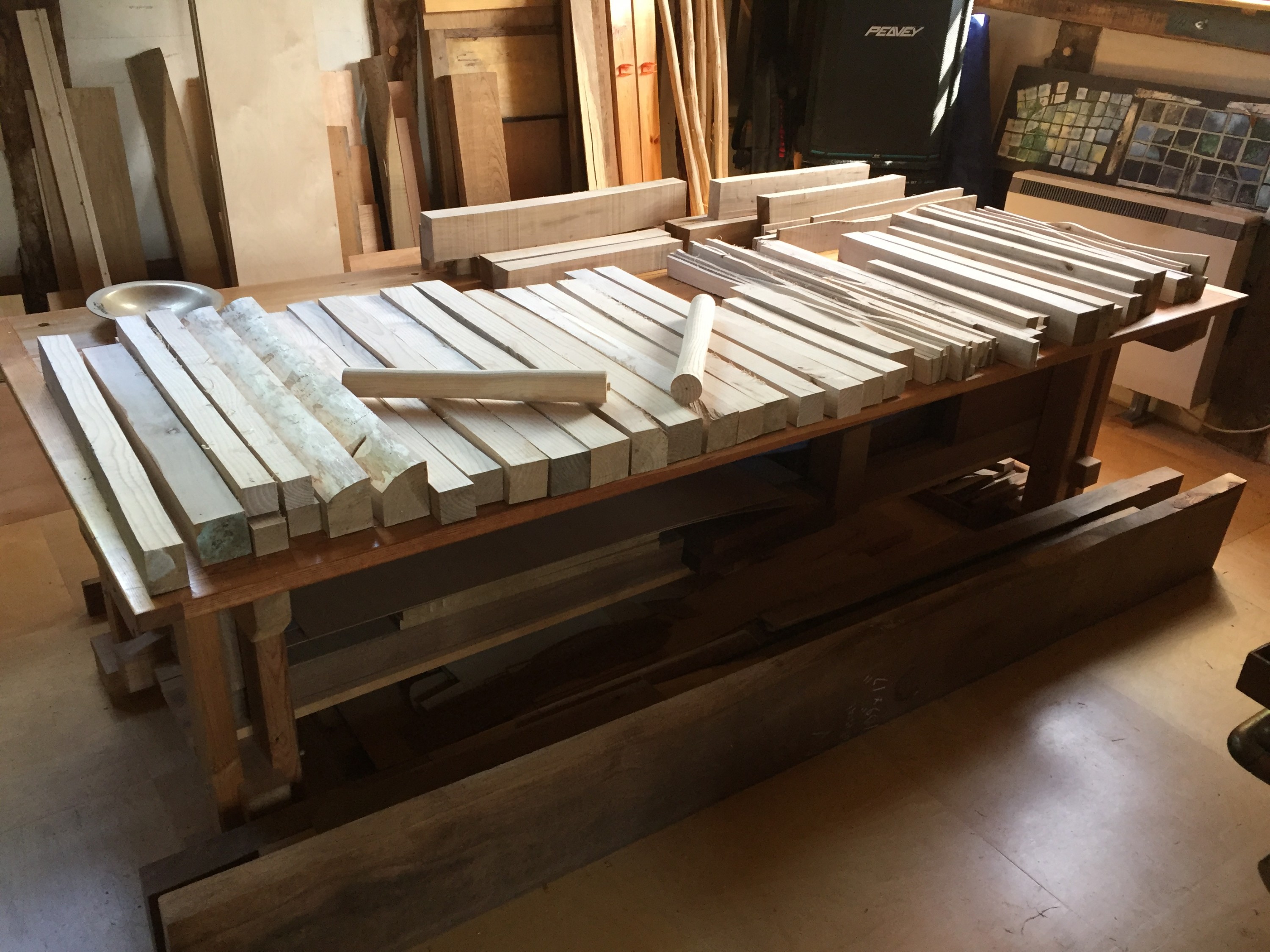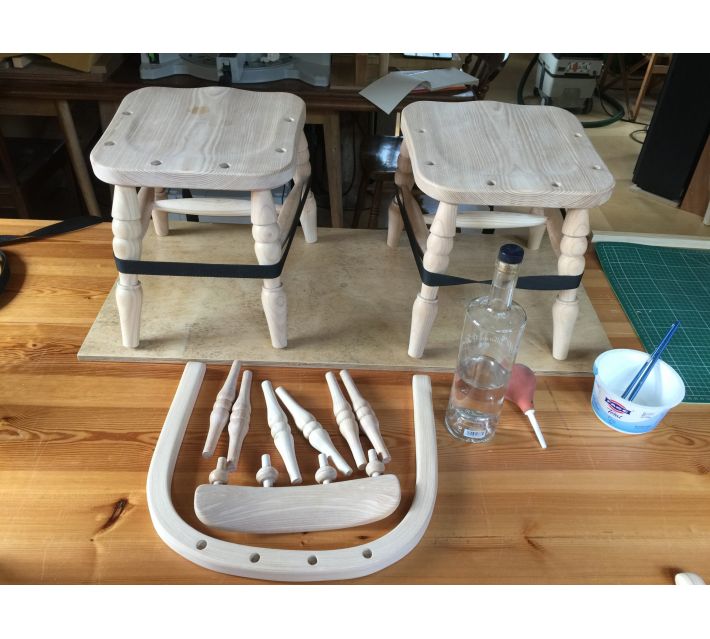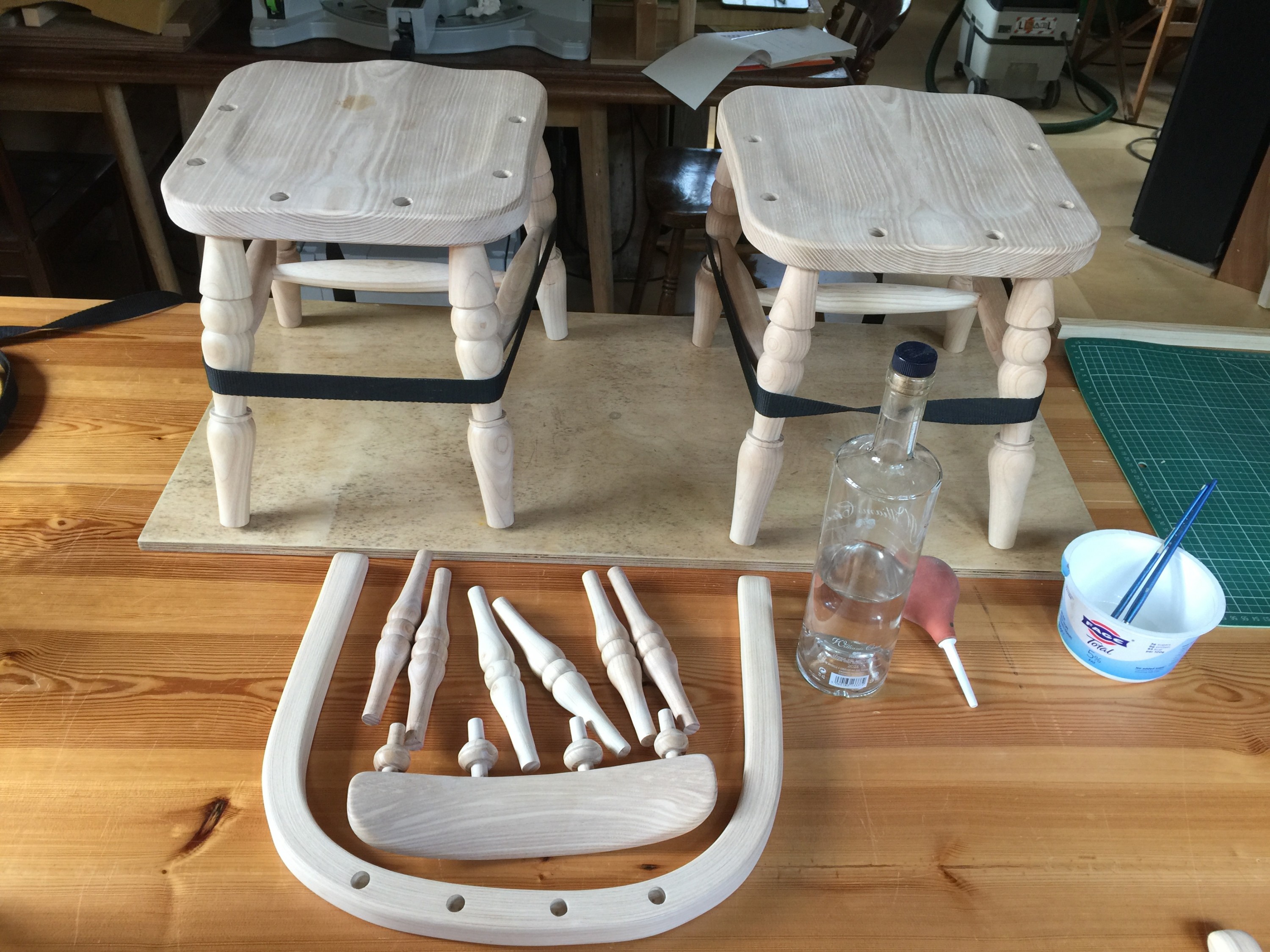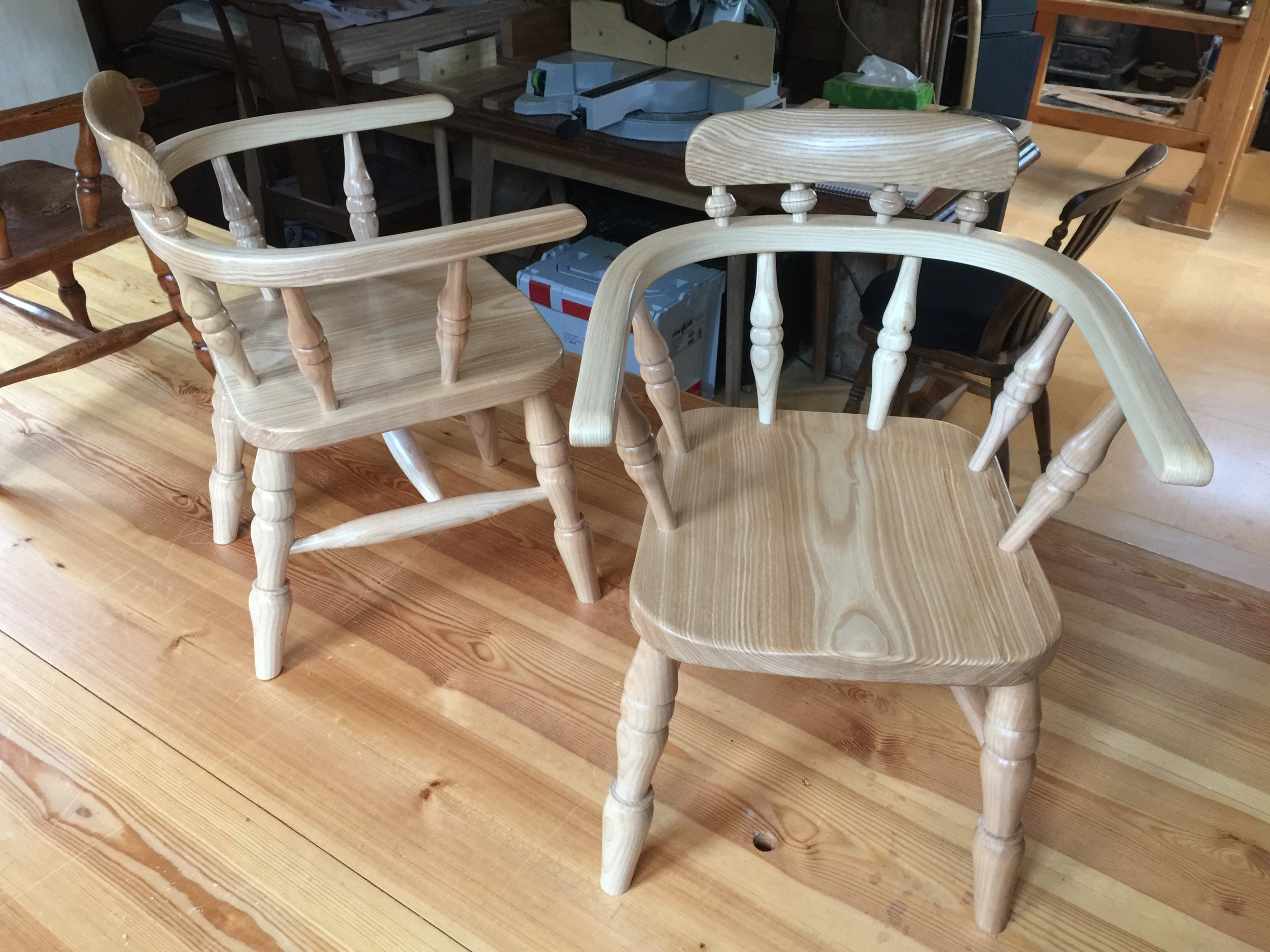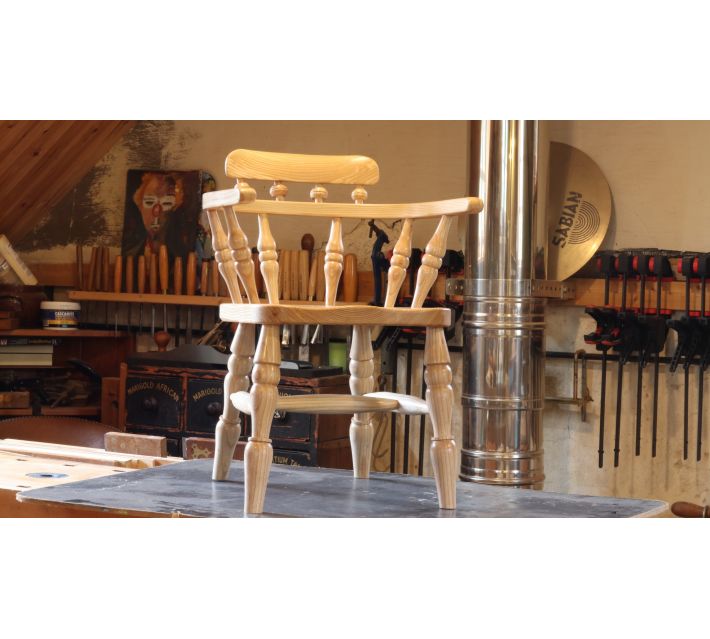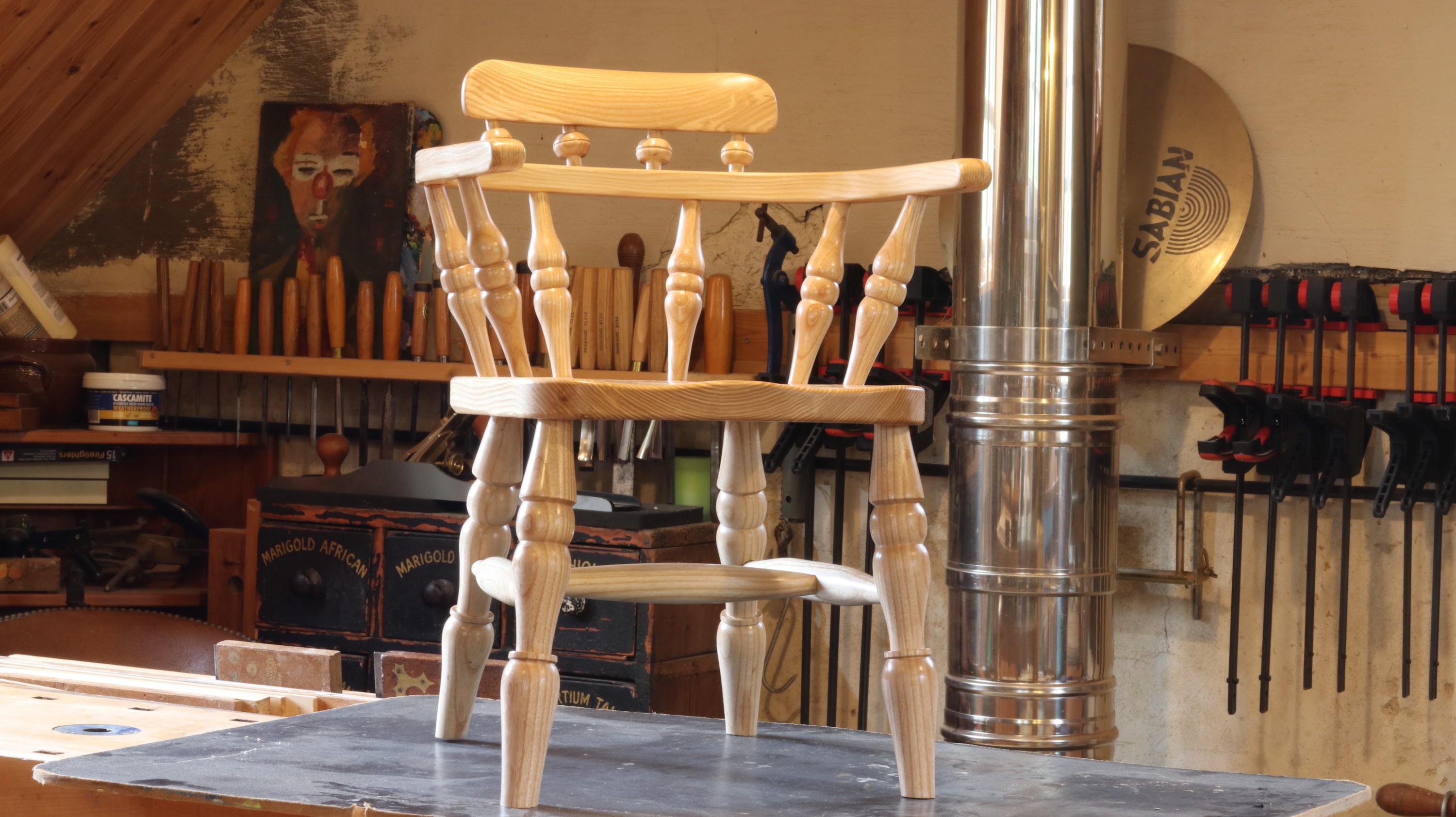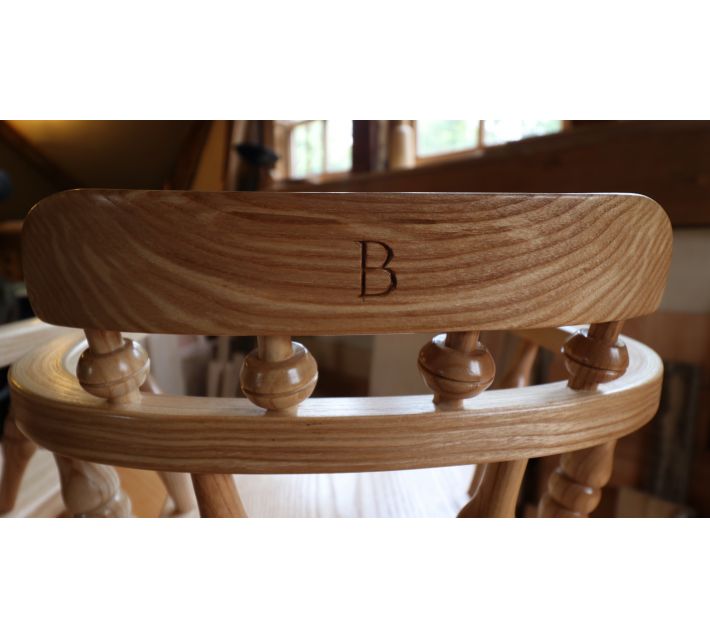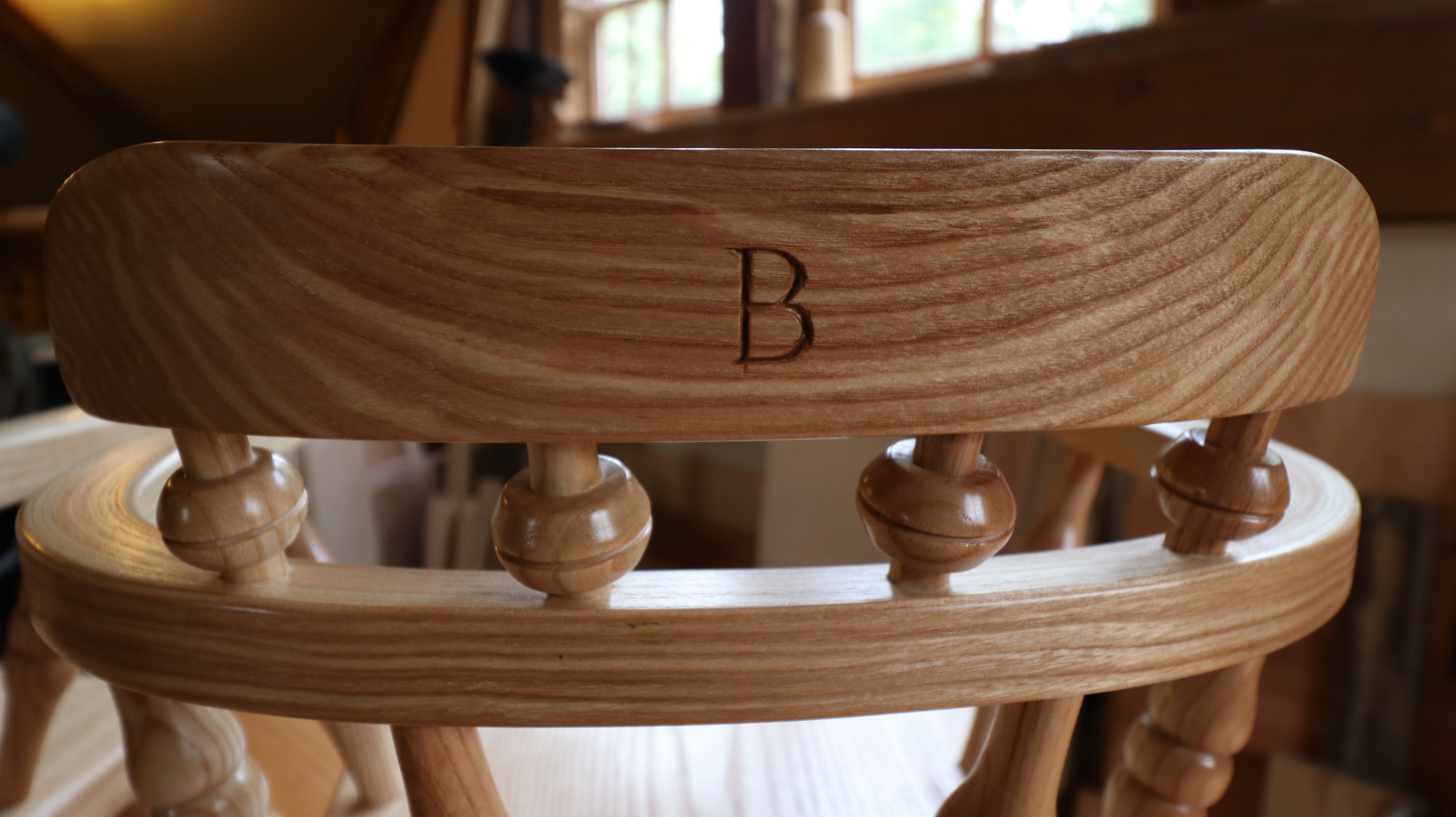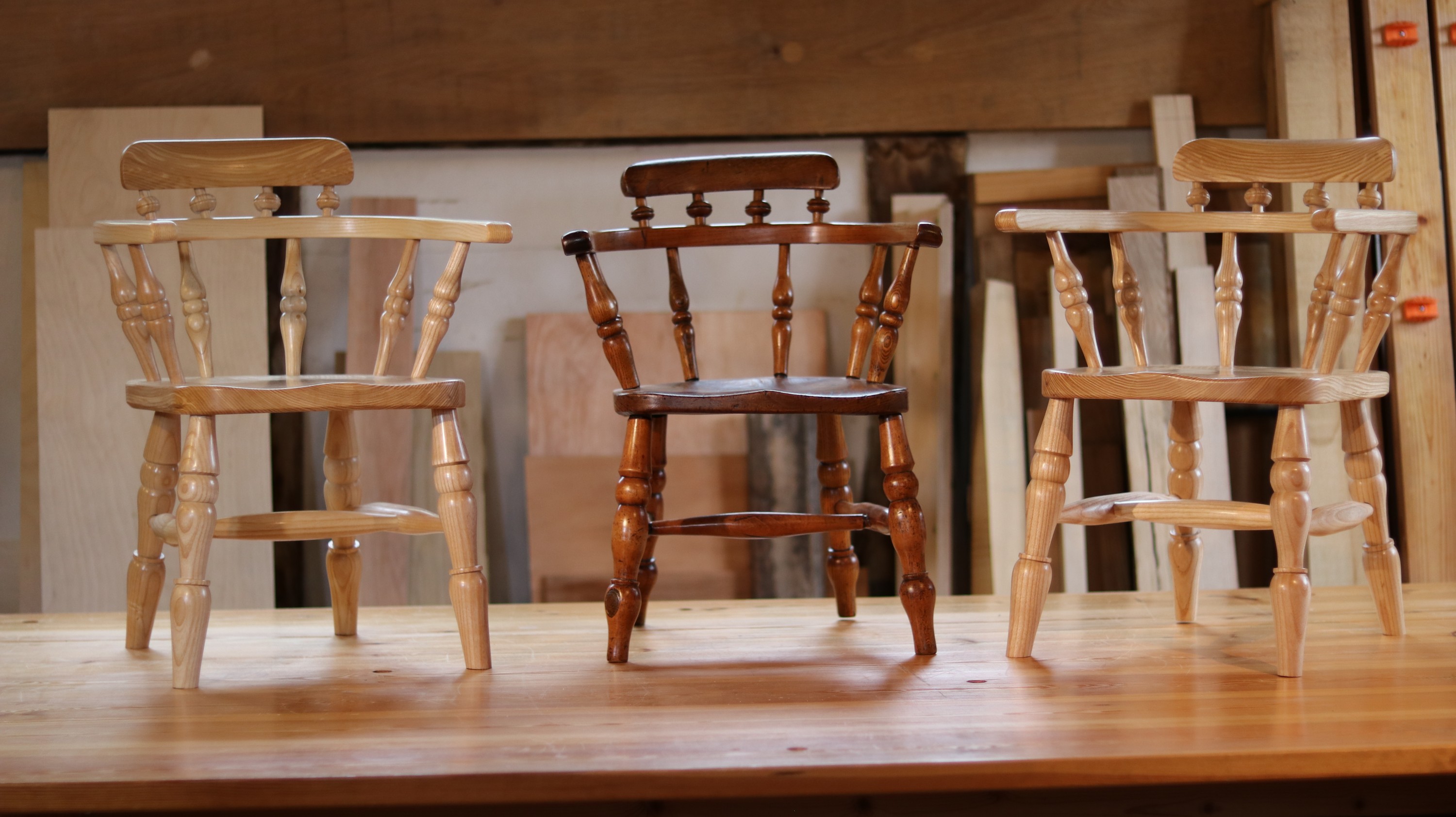 2021-10-276

on

Sun 3

Oct
Making A Pair of Children's Chairs
We were asked to make a pair of children's chairs in the style of one made 120 years ago for our client's grandfather.  The original is now a family heirloom and was made in the Lincolnshire town of Louth, most likely by William Hoggard; according to Kelly's Directory of 1900 'a timber merchant, cabinet turner, and toy chair manufacturer'.
The chairs were commissioned as gifts for the client's twin grandchildren, not to be made as exact copies, but clearly inspired by the original. Because the boys already show signs of being tall, the legs are made longer, while the yokes are laminated rather than steam-bent, and they are made in ash rather than elm. 
Apart from natural variations in the grain of the ash, the twins' twin chairs are distinguished only by the boys' initials carved in the back. All but the wide sections used for the seats comes from our own stock, grown, converted and seasoned here at Baytons.
After spending a good deal of recent time in the workshop with chairs of a modern Danish design, making these chairs presented a challenging and stimulating diversion into the vernacular.  We hope they will last as long and be appreciated as much as the original which inspired them.