Design for a Church Aumbry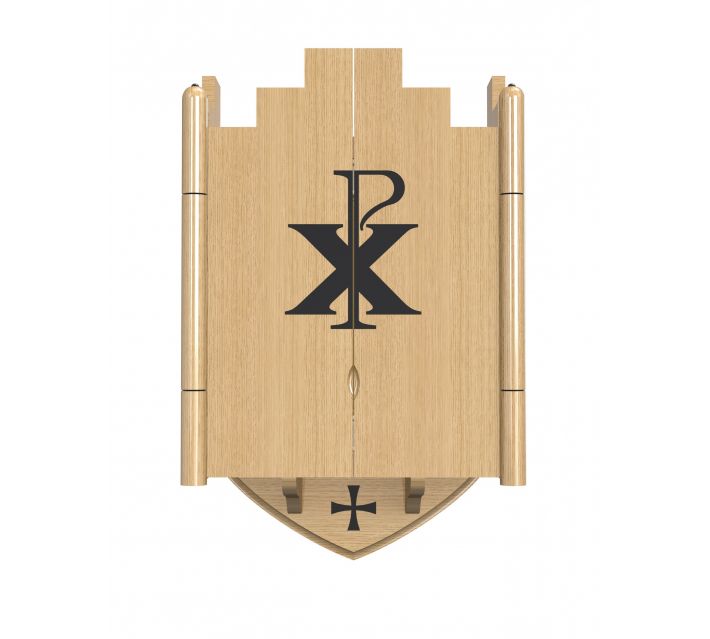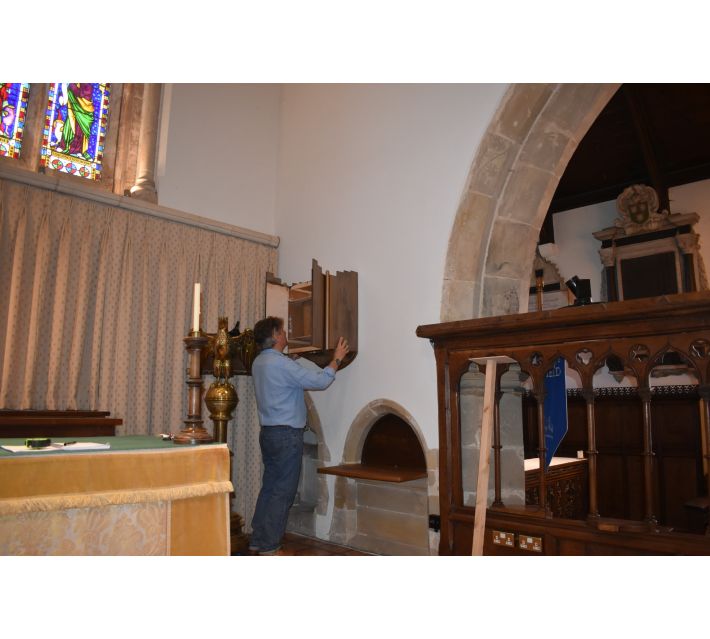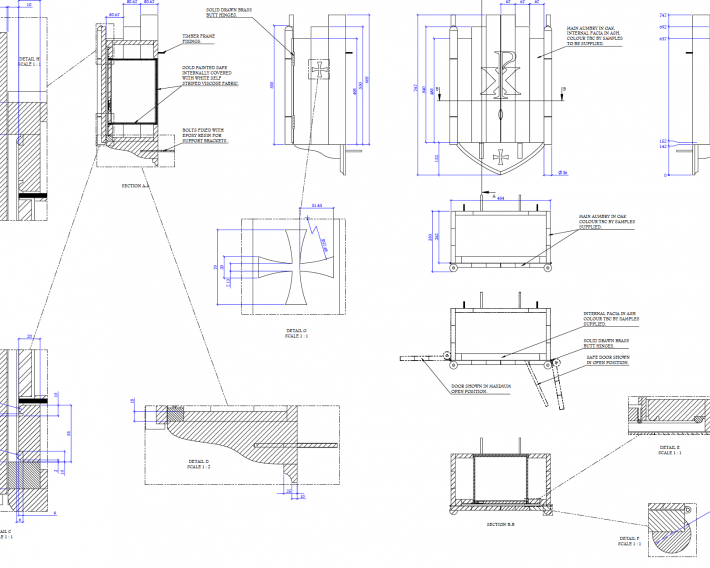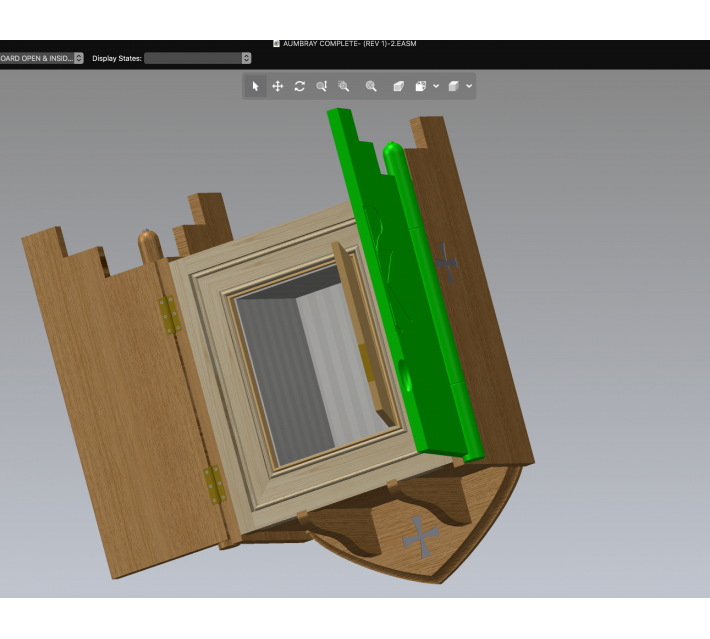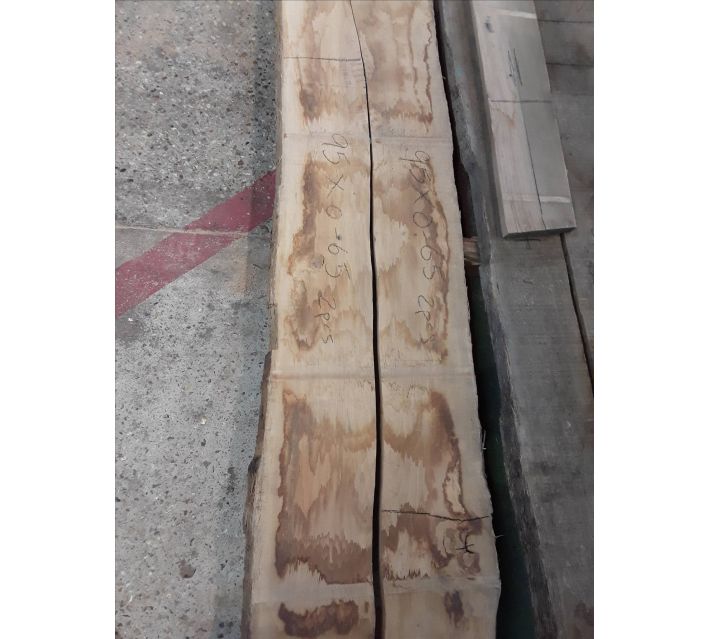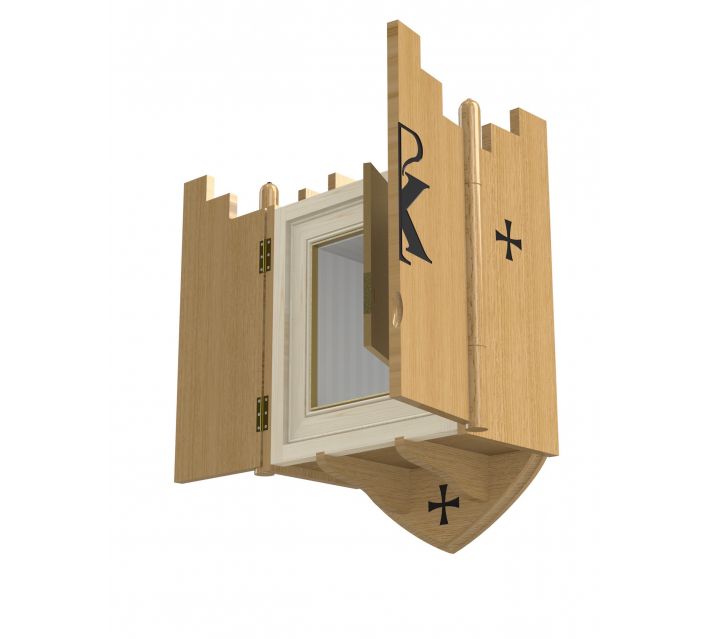 2021-03-70

on

Thu 11

Mar
We are excited soon to be starting, after a long genesis, the build of this interesting project for our local church, here in West Sussex.

The commission is for the design and build an Aumbry: defn. from the medieval form almarium, cf. Lat. armārium, "a place for keeping tools"; cf. O. Fr. aumoire and mod. armoire:  a wall-hung (or sometimes recessed into a wall) cabinet of a Christian church for storing sacred vessels and vestments used during the service and communion.

The sacred items are kept in a lockable metal box; our task, to design and make a timber casing to accommodate it, that can be hung on the south wall of the chancel.  The supervising architects gave us wide scope to consider a design that fits with the historical and decorative scheme of the church.
It was helpful to us to build a rudimentary prototype so we could test out our ideas about scale and proportion, and to see how it would look and feel in the space.
As I write the metal box is being made and we are arranging the timber - English Oak and Ash - from our chums at English Woodland Timbers. In this lockdown world, we cant make our timber selection at the yard so for the time being we rely on the exchange of images of candidate stock online.
Flutes and finials need to be turned, and at the finish it will need a steady hand to carve the Chi-Rho and Consecration Cross symbols.
We plan to record details of the build in the coming weeks, so hopefully more on this to come.
We offer our thanks, once again, to the very talented Andy Fitzgerald for his fantastic work in converting our 2-D drawings into wonderful 3D-Isometric illustrations so we can view it and all the detail from every angle, in life-like colour.