A Church Aumbry in English Ash and Oak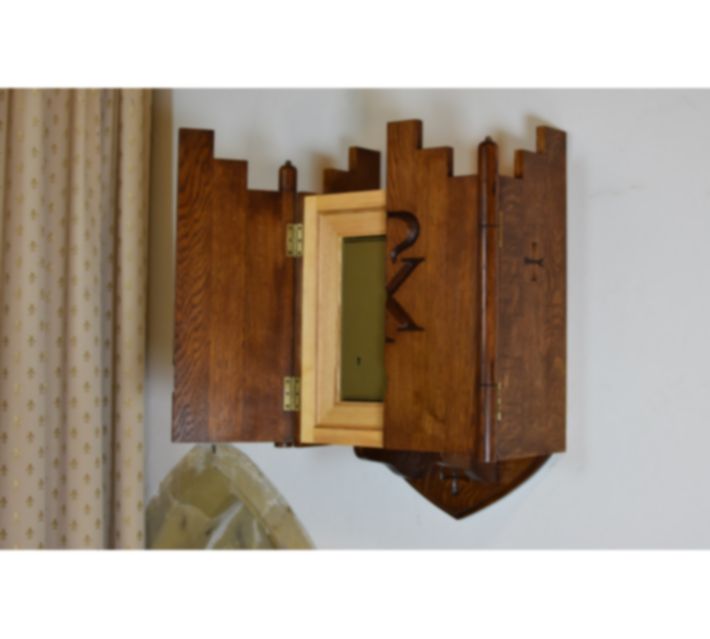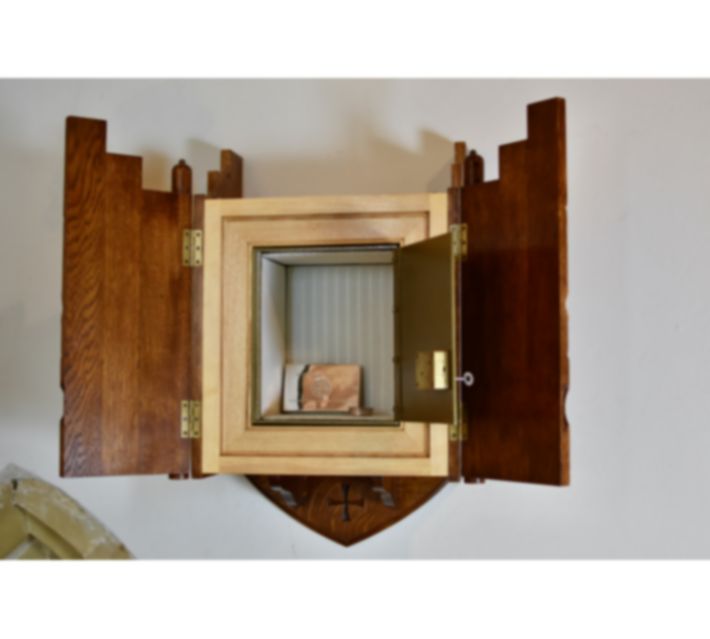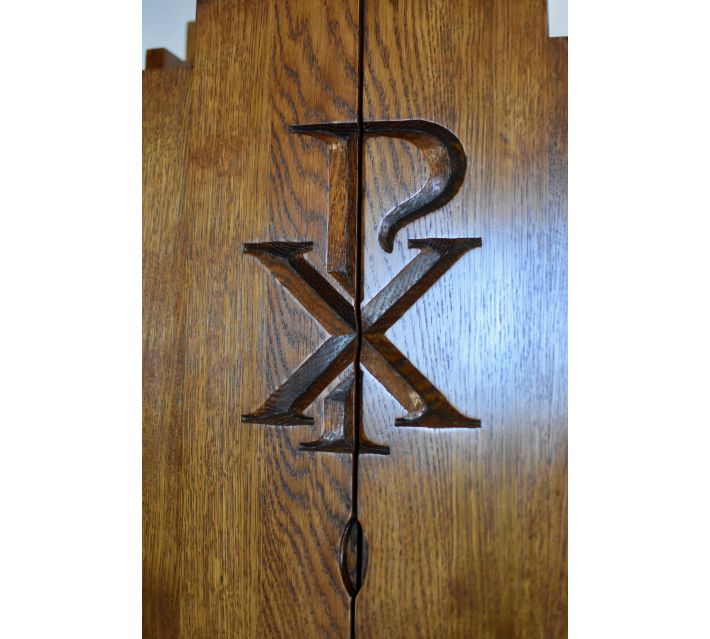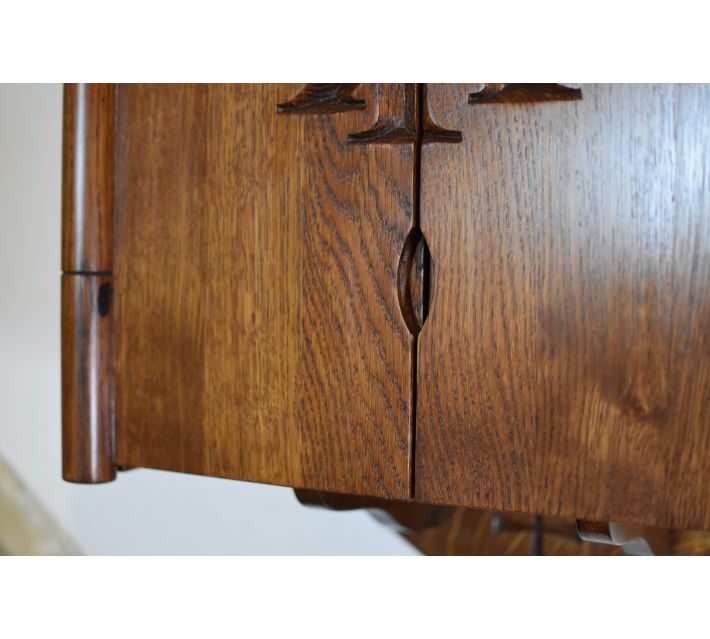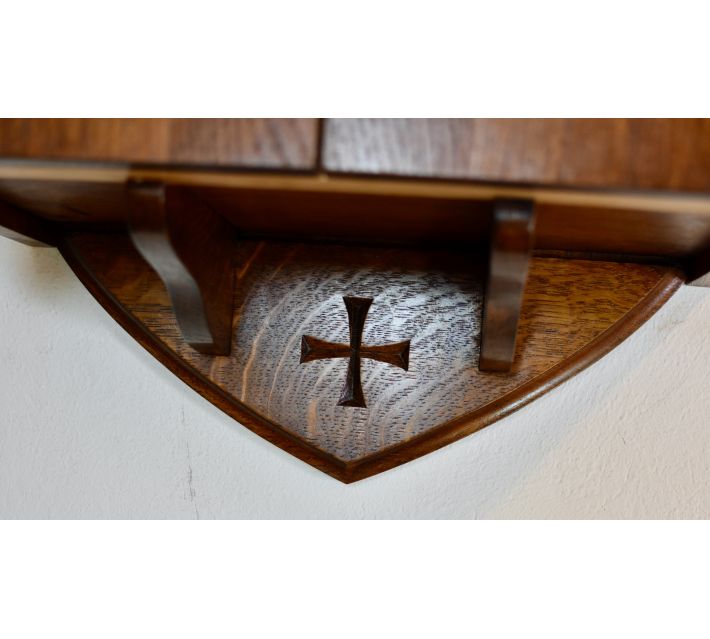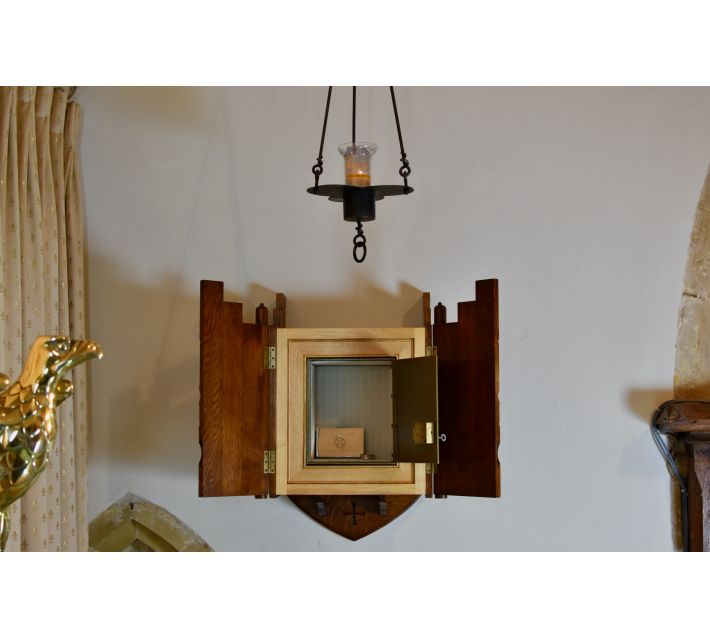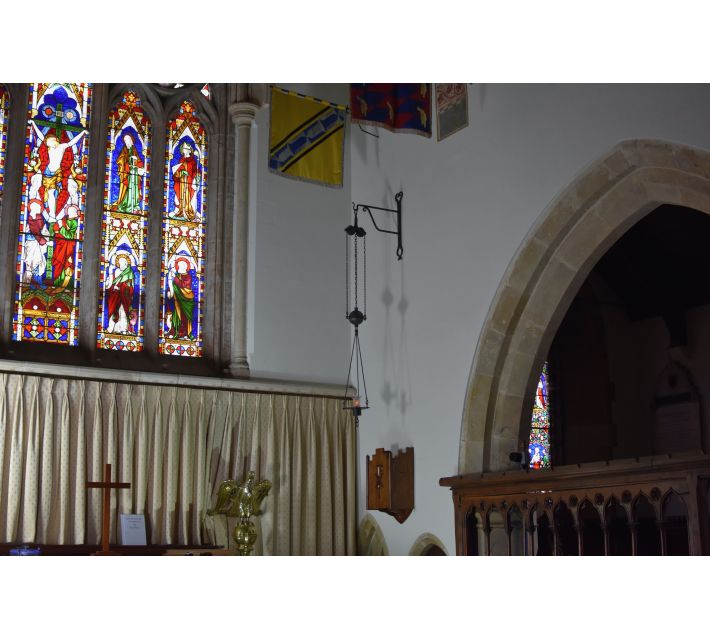 2022-03-67

on

Tue 8

Mar
An interesting and unusual project. We were asked to design and make an Aumbry for our church here in Cuckfield (if needed, see earlier news post about what an Aumbry is).
Holy Trinity Church, Cuckfield, dates from the 13th century with a later interior by George Bodley / Charles Kempe, so there was much to inspire our design, helped by a very supportive consulting architect who, to his credit, gave us a pleasingly open brief.
We produced a range of ideas but settled on a form that sits comfortably in the existing chancel setting and firmly in the Kempe tradition. The Aumbry features a wall-mounted metal safe encased in English ash and an outer carcass in English oak. The piece is finished with a Chi-Rho carving to the front doors and consecration crosses to front and sides, executed by the very talented master carver, Neal Shaw.
 With panoramic views to the South Downs, Holy Trinity Church both inside and out is a delight and worth a visit for its for its Kempe painted wagon vault ceiling alone. And its Aumbry.
"When we decided to install an Aumbry in Holy Trinity Church in Cuckfield our architect suggested that we approached Max Rickard to design and build the outer case. We needed something that would be sympathetic to the variety of existing architectural and decorative styles in the chancel yet be able to stand in its own right as a significant embellishment to the building. 
Thanks to the diligent care and craftsmanship that Rickard Furniture bring to their work we now have a beautiful piece of bespoke furniture adorning the chancel, within which to reserve the sacrament. It has been a delight to work with a craftsman with such a passion for his work.
The meticulous detailing and use of contrasting woods have produced an almost timeless and beautiful work of art."
Revd Michael Maine, Holy Trinity Church Cuckfield 2022
www.holytrinitycuckfield.org/an-aumbry-for-holy-trinity